Welcome to Fuzzable's crush alerts. A section of our site where we bring you the hottest celebrities and influencers. We want to provide you with a reason to be able to take a break from your busy day and revel in our crushes greatness. And speaking of greatness, our crush this time is the admirable Tom Hiddleston.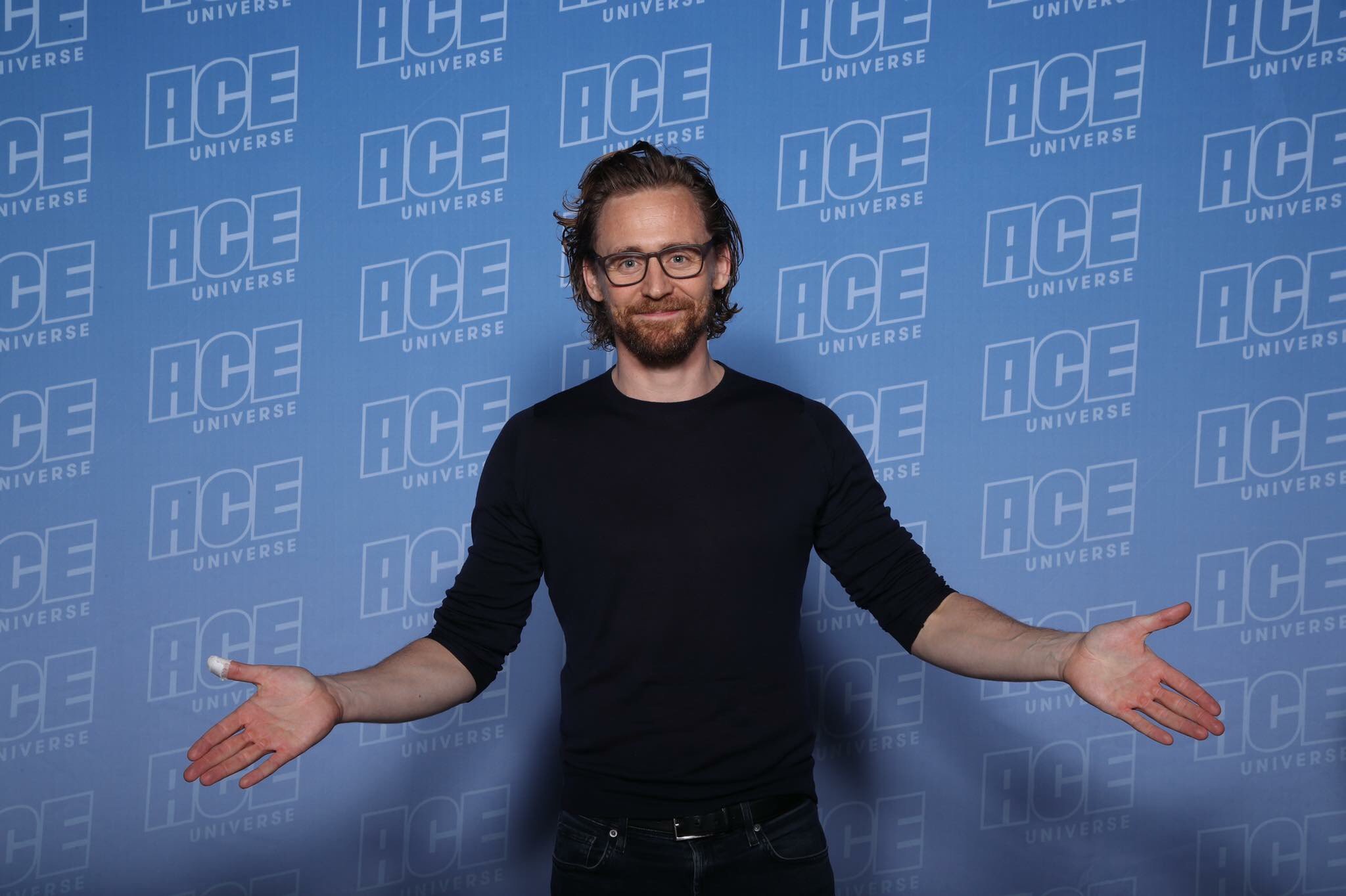 Who is Tom and why do we have a crush on him?
Unless you've been living under a rock for the past seven years, you may have heard of Mr. Hiddleston's amazing portrayal of the infamous God of Mischief- Loki. However, it took Tom a lot of work before he got the job as the complex Marvel Cinematic Universe character (notice how we didn't use the word "villain"?). We should mention that Tom Hiddleston has been a part of many projects, on stage and off, so we're forced to only mention a few.
The British heartthrob had fallen in love with acting at an early age, and continued to pursue his dream at the Royal Academy of Dramatic Art in London. Even during his studies, he managed to find time and star in The Life and Adventures of Nicholas Nickleby, Conspiracy, and The Gathering Storm. His first post-graduate project was a drama called Unrelated (he shared the screen with his sister Emma). Before he became a big name on screen though, Tom had done some work in theatre as well, his most honourable mentions being Cassio in Othello, Alsemero in The Changeling, and nailing two roles in Cymbeline. Believed to be his best role in theatre, he also starred in a Shakespeare tragedy titled Coriolanus (and boy, it may be some of Tom's best work). However, it was his work on Ivanov and Wallander with Kenneth Branagh that would later put him in the shoes of the Prince of Asgard. Kenneth was set to direct the first Thor movie, and so it only seemed fitting to invite Tom Hiddleston to audition for the main role of Thor. Although he didn't get the role, the actor claims that Branagh and the rest of the crew saw something in him that would be a perfect fit for Loki. This would mark Hiddleston's major breakthrough in the movie industry. After his role in Thor, Tom blessed us with his work in War Horse (brief, though mentionable), his portrayal of the legendary Hank Williams in I Saw The Light, his suspenseful performance in The Night Manager, he wowed us as James Conrad in Kong: Skull Island, and also his short cameo in Muppets Most Wanted is worth mentioning. He even played a vampire in Only Lovers Left Alive, which just shows us the wide range of characters he can brilliantly play. A comic book character, a war captain, a spy, a country musician, a Disney character, and a vampire? This man can do them all.
Apart from his work in movies and theatre, Tom has also done the narrating for a nature documentary called Galapagos Island and Darwin's Secret Notebooks. He's also narrated a couple of books: The Red Necklace, Octopussy and the Living Daylights and Other Stories, Dracula, and High-Rise (he also acted in the movie adaptation), as well as a few poems. We advise you to look those up, you'll be doing yourself a favour.
The audience just couldn't get enough of Tom Hiddleston as Loki, which is most likely why he constantly kept coming back to the MCU, even after dying twice (dare we say, thrice?). It was this character that granted Tom the 19th place in Empire's list of Greatest Movie Characters of All Time, scoring higher than characters such as Yoda, Rocky Balboa, Harry Potter, Captain America, and others.
Photographic proof that Tom is crush-worthy
Here we have Mr. Hiddleston rocking a Gucci suit for GQ magazine. You may want to wipe off the drool from your chin before we get to the next picture.
Have you ever wished that you were a leopard? Even animals can't get enough of Tom, and here's video evidence for all your viewing pleasures.
Reminder that yesterday thanks to @JKCorden, @latelateshow & @JungleJackHanna I met a baby leopard & it was amazing. pic.twitter.com/ji8ARSomiI

— Tom Hiddleston (@twhiddleston) April 27, 2016
And we couldn't make this list without including his 2016 Met Gala look. We're not sure if we're more dazzled by the suit or the smile?
And finally, picture of Tom out for a walk with his dog Bobby. It's totally okay if you can't decide which one of them is cuter, we're having issues as well.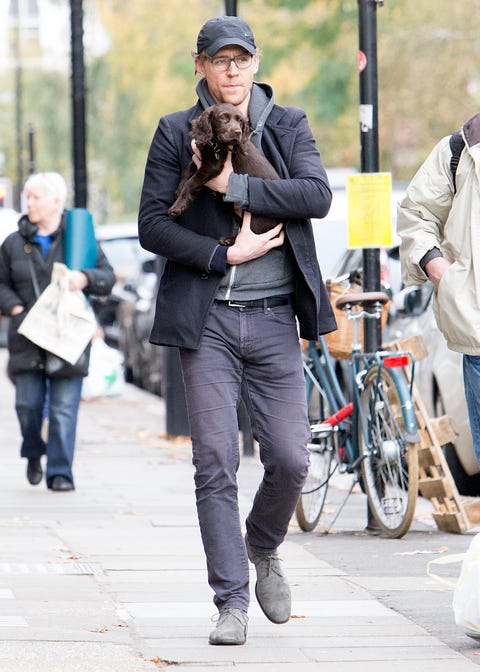 And finally, flashing smiles at the Ace Comic Con in all his posh British glory a couple of weeks ago.
Seeing Tom in action
We could use this opportunity to remind you of Tom's brilliant performance in his his latest MCU death, but we're not going to be that mean. Until we get the scene when the sun shines on Thor and Loki once again, you'll have to enjoy one of the most defining moments for the God of Mischief, one which Tom Hiddleston delivered with an utmost masterful performance that made all of our hearts break, and weep at Loki's misfortune. Truly a work of art.
How to keep up to date with Tom Hiddleston?
To be quite honest with you, sometimes we wonder the same thing. You can find Tom on Twitter and Instagram, though he doesn't post as much as we'd appreciate. However, he does like to share snippets of the projects he's currently working on, and share some upcoming roles that we may see him in. Hopefully one of those roles will be in Avengers: Endgame as well. Just sayin'.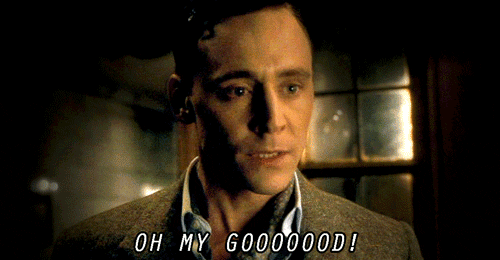 Like what you see? You can follow Fuzzable on Twitter, Instagram, and Spotify for your daily source of crushes, makeup, fashion, music, and so much more.