Hello and welcome (back) to my monthly blog! This time I want to talk to you about books!
April, for me, has been yet another standard month. The only highlights I can name are the fact that I slept for thirteen hours in one night (and oh, what a night it was), and the annual book fair.
The "Sarajevski sajam knjige" (aka "Sarajevo's book fair") is an event that happens once a year. I'm one of the lucky ones that has had the pleasure of attending this fair since 2009, perhaps even earlier (my memory doesn't serve me well, but I have a bookmark from the '09 fair so I'm guessing that was from my first visit). I've worked my way up since the very first time I came here and bought just one book, Marley And Me by John Grogan, which is to this day my most treasured book.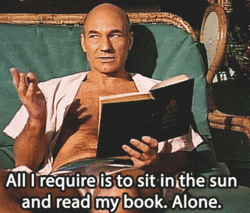 This year, I allowed myself to be kind to me, and I ended up buying a total of 20 books, which is the most I've ever bought in a week. How much money did I spend? Far too much. You will probably find me surviving on cereal for the next few months… Or years. But it was totally worth it.
So without further ado, here's a list of all the books I bought:
(Warning: the quality of the images is bad, but luckily this isn't Instagram so who even cares)
"Ljubav Je Sihirbaz, Babo" by Nura Bazdulj-Hubijar
This is a book which, unfortunately, isn't translated into English (the translation of the title would be close to "Love Is Dark Magic, Dad") I've read it a few weeks ago and absolutely fell in love with it, perhaps because the main character and I share the same name. It's a book about a fairly young woman named Azra, and the story about her falling in love during the war in Bosnia. Now, you probably don't even know anything about any war in Bosnia, so chances are you won't quite understand why people here killed each other simply because of a nationality, or even worse- because of a name. It's a heavy topic, which is exactly why I've been avoiding reading this book for so long, but I eventually gave in and immediately fell in love.
"The Book Of Tomorrow", "Every Year", "If You Could See Me Now" by Cecelia Ahern
I'm not the biggest fan of romance novels, unless it's written by Cecelia Ahern. I currently own three of her books and I've read an additional two more. I own Lyrebird, The Year I Met You, and How To Fall In Love. Then I borrowed "P.S. I Love You" and "Where Rainbows End" from the library, which are coincidentally her most popular books, and the only ones which have been made into a movie. To be quite honest with you, I've read quite a few romance novels, but none of them sit as well with me as Cece's books. There's everything in there- romance, humour, heavy topics, and with a dash of the extraordinary. She's known as the "modern fairytale writer" and it's a title that suites her well.
"The 5th Wave" and "The Infinite Sea" by Rick Yancey
Understand this- I never buy a series unless I can buy all the books at once. And by the time I get my hands on the series, the hype is over. Which is fine with me. I remember "The 5th Wave" being extremely popular a few year sago when it was first translated in my parts of the world, and I remember seeing it a few times and wondering whether or not I should buy the first book only and then wait for the second. Now the issue here was that I may wait way too long for the second part, or that I don't even get it, since sometimes the publishers don't bother translating the sequels if the sales weren't high enough. Fortunately, these lovely little books popped up in the local bookstore and there was a sale. And they were the original English editions. How could I resist? I know there's a third book out now, but hopefully by the time I finish these two I'll be able to get that one as well.
"Nerve" by Jeanne Ryan
I'm not even gonna lie- this one drew me in with the cover. Which is bad. Unless it's a good book. Then it's okay, I guess. I've read a few complaints that the movie adaptation of this book is better than the actual book. Can you believe that? Okay, I can, since that has happened to me as well. For some odd reason, this book reminded me of "The Hunger Games" trilogy, and I'm a massive fan of that. So I got sucked in, and I guess we'll see if the book lives up to the movie (it's not a massive challenge, in my opinion).
"Legend", "Prodigy", and "Champion" by Marie Lu
I've been looking for this trilogy for the longest time! Every time I'd spot it in the bookstore (which wasn't that often), they had only one or two books from the trilogy, which always agitated me. Like, if you're going to offer one book of the series in your bookstore, make sure that you have the rest to go with it! I don't want to hop from one bookstore to the other in search of a sequel that I may not find, or even worse- buy two separate editions. Anyway, from what I've heard/read this series is in the YA dystopian genre, which I've grown to love. Books like "Divergent", "The Hunger Games", "The Maze Runner", etc have never let me down.
"Fantastic Beasts And Where To Find Them" by JK Rowling
I'm fairly new to the Potter universe. If you had asked me a year ago what my patronus is, I would've stared at you in confusion. Now I can confidently answer that (according to Pottermore) it's a dapple grey mare. I've read the books thanks to my friend not that long ago, and I instantly had to buy my own copies. Then, I got The Cursed Child and The Tales Of Bard The Beedle as a gift, and now I'm just allowing my HP collection to grow by another addition. I adore animals, and by that (unusual) logic I also adore the magical creatures in the HP universe, so I doubt that this will be a letdown for me.
"The Spy" by Paulo Coelho
This is my first encounter with Paulo Coelho. Of course, I've heard of the great "Alchemist" and a few of his other works, but this one drew me in because a) I love spies, and b) I have a strange adoration for Mata Hari, whom the book is about. I've had the choice between this one, "Eleven Minutes", and "The Alchemist", and I know that that last one is probably his most famous one and also one of his best works, but I couldn't pass up on the opportunity of learning more about Mata Hari (at least in his point of view). Plus, this is his most recent book- thereby also the most pricey one at the moment, and it was on sale.
"A Boy Called Hope" by Lara Williamson
"A Boy Called Hope" reminded me of R.J. Palacio's book "Wonder", with a little bit  more creativeness from the main character. But that's just based on the description of the book. And I loved reading "Wonder", I loved seeing the world from a kid's perspective and I loved the issues it dealt with. Of course it's unfair of me to compare these two works, but I do believe it's unavoidable since they seem to be about the same topic- a child's outlook on the world and on life. And sometimes, after a "heavy" book, I like to read books like this to cheer me up a bit. Can you blame me?
"A Murder Is Announced" by Agatha Christie
My friend has been recommending books by Agatha to me for the longest time. But there was always something stopping me from actually reading one. Maybe it was the unease you have before you become familiar with an author and his works, especially if it's a big and popular author such as Christie (note: I subconsciously believe that this is the reason I didn't read any of Stephen King's books either). I picked up a few of her books, completely unplanned and unfamiliar with anything, and I just chose the one with the best description. Voilà, "A Murder Is Announced" made its way with me back home. I should also mention that I did look up Agatha's most popular works in hopes of purchasing one, but for some reason not a single one was available. Weird.
---
I also bought a few non-fiction books, all of them about animals (because I'm a vet student!):
"A Veterinarian In The House" (a set of two books) by Vlatko Rupić
This is more of a general animal welfare book, not just tips and ticks on how to deal with your dog's fleas. From what I understood by the content section, this isn't just a household book- this is a book for veterinarians. And I'm at university right now studying to become a veterinarian. Seemed like a match made in heaven.
 "Animal Rights: A Very Short Introduction" by David DeGrazia
This is something I do believe I'll need in my career, especially since I'm a bit of an animal rights activist as well. When I first saw this book, I instantly opened the contents section and looked up zoos. I flipped to the page and started reading, knowing that this one little part of the book will tell me everything I need to know about how familiar this guy is with animal rights. And guess what? He's against zoos.
 "The Book Of Animal Ignorance" by John Lloyd and John Mitchinson
From what I understood, this is basically just a book about fun animal facts, like that the albatross can fly for ten years without stopping. This is truly amazing to me, since I can't even walk up a flight of stairs without gasping for air and whining for a break. The content is alphabetically sorted by the name of the animal (which I find oddly satisfying), and then you get a page or two about the animal. Including fun facts. Which I love.
---
BONUS BOOK!
"Tajna Džema Od Malina" by Karim Zaimović
One of my all time favourites, "Tajna Džema Od Malina" ("The Secret Of Raspberry Jam") is truly a creative masterpiece. I've read it before, and was completely shocked that a person who used to live in my country, who used to walk the same ground I'm walking on today, could write such a book. It's a series of short stories, each one of them more impressive than the other. Tales of Tesla's death-ray, a werewolf terrorising the streets of Sarajevo, cows which were so insane it lead them to aggression, and of course the secret of an ancient raspberry jam, which is said to give anyone who eats it a form of superpowers. I adore this book. Karim wrote with such passion and so many facts that it genuinely made you believe every word he was saying. This is a book that kept me up many nights, even months after I finished it.
So that's all folks! A total of nineteen books, and a few shed tears at the sight of my bank account.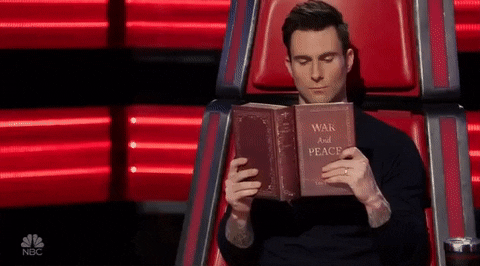 Make sure to follow Fuzzable on Twitter, and if you wanna talk literature hit me up at my own Twitter account- Azra2371! Until we meet again, you'll find me snuggled up in my bed with a cup of hot cocoa and a good book 🙂 x