Krystle Gohel is a hair and make up artist, with a very varied portfolio. From high street looks to high end, and making celebrities look fab on a red carpet Krystle does it all.
She fell in love with fashion at an early age, studying art and design, before going to Manchester Metropolitan University and studying international fashion marketing and new media design.
She furthered her studies by gaining a diploma in hair and make up from the London Academy of Film, Media and TV.
She has a youtube channel which features numerous tutorials on different makeup looks. We love most of the videos she's uploaded, but we've posted a few of our faves so you can see why she's amazing.
Krystle has worked on campaigns for some of the biggest names within the fashion and beauty world, including GHD, The Clothes Show and River Island.
She has also worked with some big-name celebrities, including Caprice, 5 Seconds of Summer, James Arthur, Kings of Leon and Louis Tomlinson.
Due to the nature of her work and the clients she works with Krystle has travelled the world and worked on iconic projects including some of our favourite music videos.
When she's not busy making our faves look amazing, Krystle runs a store on Etsy, Bones Boutique Vintage all the pieces are handpicked by Krystle and are gorgeous. There is something to fit every style and taste, the store really showcases Krystle's eye for fashion.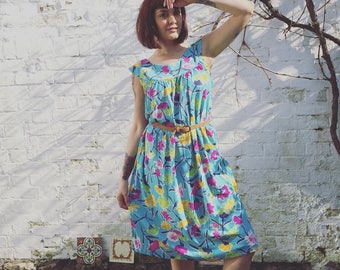 Without a doubt Krystle's love for fashion and make up shines through in everything she does both professionally and personally which is why she's one of faves.
You can see more of Krystle's work here
You can also follow her on Instagram, Twitter, Facebook and Youtube!