Book publishers Harper Collins announced some news today that has us very excited. Angela Kelly. The Queen's personal dresser is writing a book THE OTHER SIDE OF THE COIN: The Queen, the Dresser and the Wardrobe.
Angela Kelly has worked with The Queen and walked the corridors of the Royal Household for twenty-five years,  Angela is originally from Liverpool and started working in the Royal Household in 1994 as Assistant Dresser and in the book shares with her unique insight into her working life with Her Majesty The Queen. Angela is also the author of the successful book Dressing The Queen (2012) which celebrated The Queen's Diamond Jubilee.initially as Her Majesty's Senior Dresser and then latterly as Her Majesty's Personal Advisor and Curator (The Queen's Jewellery, Insignias and Wardrobe) and In-house Designer. As the first person in history to hold this title, she shares a uniquely close working relationship with The Queen.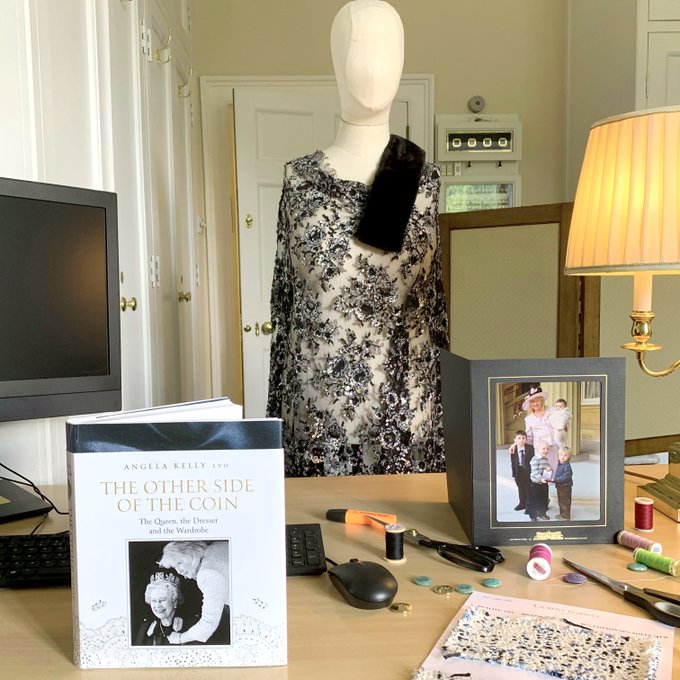 In The Other Side of the Coin, The Queen has personally given Angela her blessing to share their unparalleled bond with the world. Angela Kelly is the first serving member of the Royal Household to have been given this extraordinary permission. Whether it's preparing for a formal occasion or brightening Her Majesty's day with a playful joke, Angela's priority is to serve and support. Sharing never-before-seen photographs – many from Angela's own private collection – and charming anecdotes of their time spent together, this revealing book provides memorable insights into what it's like to work closely with The Queen, to curate her wardrobe and to discover a true and lasting connection along the way.
The book will be published on Tuesday 29th October 2019. The audiobook read by Angela will also be released on the same day.
Let us know at @Fuzzable if you are excited to read this unique insight into working for The Queen!