"There's no such thing as a safe bet. You might be the fastest runner in the heat, but that doesn't mean you're going to win the final race. Even when the finish line is dead ahead, waiting at the end of that flat stretch of track, it can still seem like an uphill climb. But I knew that as long as I could see it, I could reach it first."
The opening paragraph of Girl on the Run by B.R. Myers simply lures you in. It's what sets the storyline and the main character. Her eagerness to win the race, both metaphorically and literally.
Synopsis:
Jesse Collins is a girl that devoted her life to one thing- running. In her eyes running and training was everything to her- it was her past, her present, and her future. Named after the legendary Jesse Owens, she had many goals and ambitions that pushed her to be the best that she can be. Her competitors could only marvel at the dust behind her as she kept making her way to the finish line.
So what happens when tragedy strikes, and Jesse can no longer run because of the emotional impact it had on her? She completely loses herself.
In an effort to escape the rumours of the street and get some time to herself, she applies to be a counselor at Kamp Krystal, filled with giggling girls and problematic boys. In an unforeseen set of circumstances she ends up being the counselor of Cabin 4A and four very special boys.
During the eventful journey Jesse makes new friends, encounters many embarrassments, saves a life or two, gets the short end of many pranks, and eventually finds love and support from the person she least expected it from.
This is her journey. This is the story of fitting in, handling your issues, and starting a new chapter in life. But it's also so much more than that, because this isn't just a story about Jesse Collins, it's a story about Kamp Krystal and the antics of the members of Cabin 4A.
Review:
This is my first encounter with B.R. Myers and I must say it's a pleasant surprise. The book gets the almighty five stars from me. What I love most about it is that the main character isn't just on a journey to find love. While it does happen along the way, we get to witness how Jesse rediscovers herself by being placed in a situation where she wasn't meant to be. In the beginning of the book Jesse Collins is a character that is driven by her goals and ambitions, until her whole world collapses. She's a strong character and I absolutely adored reading the whole story from her point of view. The author is able to put us exactly in the centre of her mind and we're able to see the struggles she faces every day, and yet she forces herself to go through those struggles as if nothing is wrong. It's something that I believe we all do, if not on a daily basis, and that's why I find her relatable. But also seeing how she pushes herself to be strong and somewhat positive had a tremendous impact on me.
Another thing I enjoyed thoroughly was how much the other characters were involved in Jesse's story, but at the same time they were dealing with their own issues. As I've said in the synopsis, this isn't just Jesse's story, but the story of everyone around her.
"I studied their vibrant faces. One wanted to be noticed. One wanted to have friends. One wanted a summer romance. One wanted to belong. And I wanted all of those things."
The book is written just right- with the exact amount of humour and sadness and realism in the places where they're needed.
Overall:
Girl on the Run is an excellent read that I would recommend to everyone. It's filled with both self-discovery and lightness. I guarantee you that you'll allow this book to devour after the first few pages.
Girl on the Run Info:
You can find Girl on the Run by B.R. Myers on Goodreads, and you can purchase it on Amazon.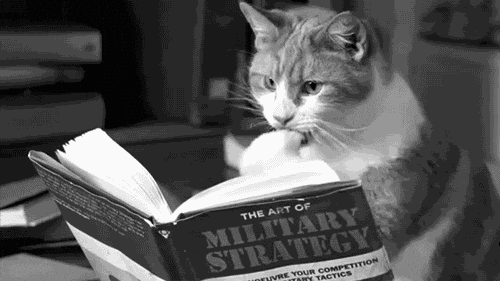 Did you find this review helpful? Have you read "Girl on the Run"? We accept all forms of commentary over at Fuzzble!