While it's completely understandable to visit OMMA Santorini for its amazing pool alone, there are many other reasons why the luxury boutique hotel should be on your bucket list!
As well as being one of the largest pools on the island, the OMMA signature pool definitely ranks high on the 'Santorini's most impressive' list. It has multiple levels AND is an infinity pool!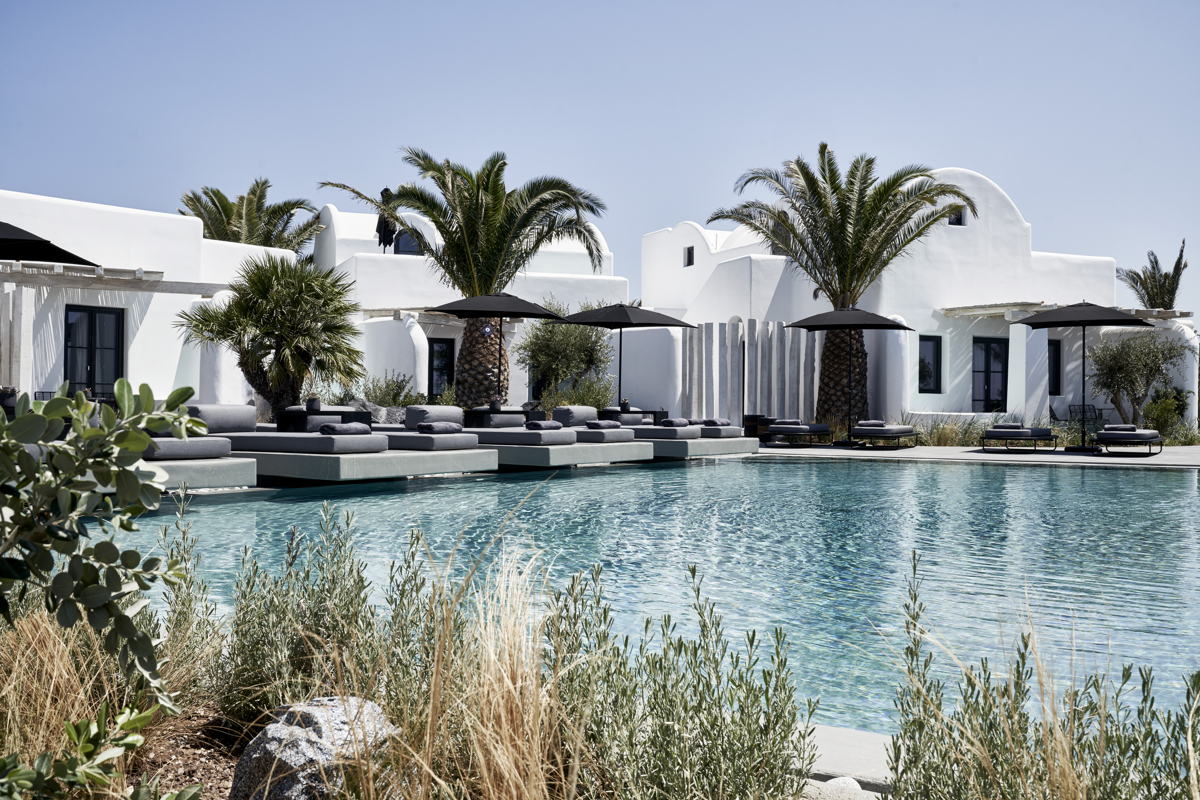 What's more, it's positioned in a prime spot featuring stunning 360 views of the Aegean Sea from the back and Caldera views from the front, whilst being surrounded by lush greenery. Take it all in on a sleek double sun lounger with a cool cocktail in hand.
Sunsets are generally a beautiful sight, but there is something about sunsets at OMMA that sets them apart. The famed Aegean sunsets are particularly stunning at OMMA due to the hotel's peak location on the Imerovigli hillside in Northwest Santorini. Deep reds, pinks and golden rays intertwine with the contrasting bold mountains and sparkling sea, painting a spellbinding picture.
OMMA Santorini is more than a luxury stay. The hotel aims to provide guests with a new way of living.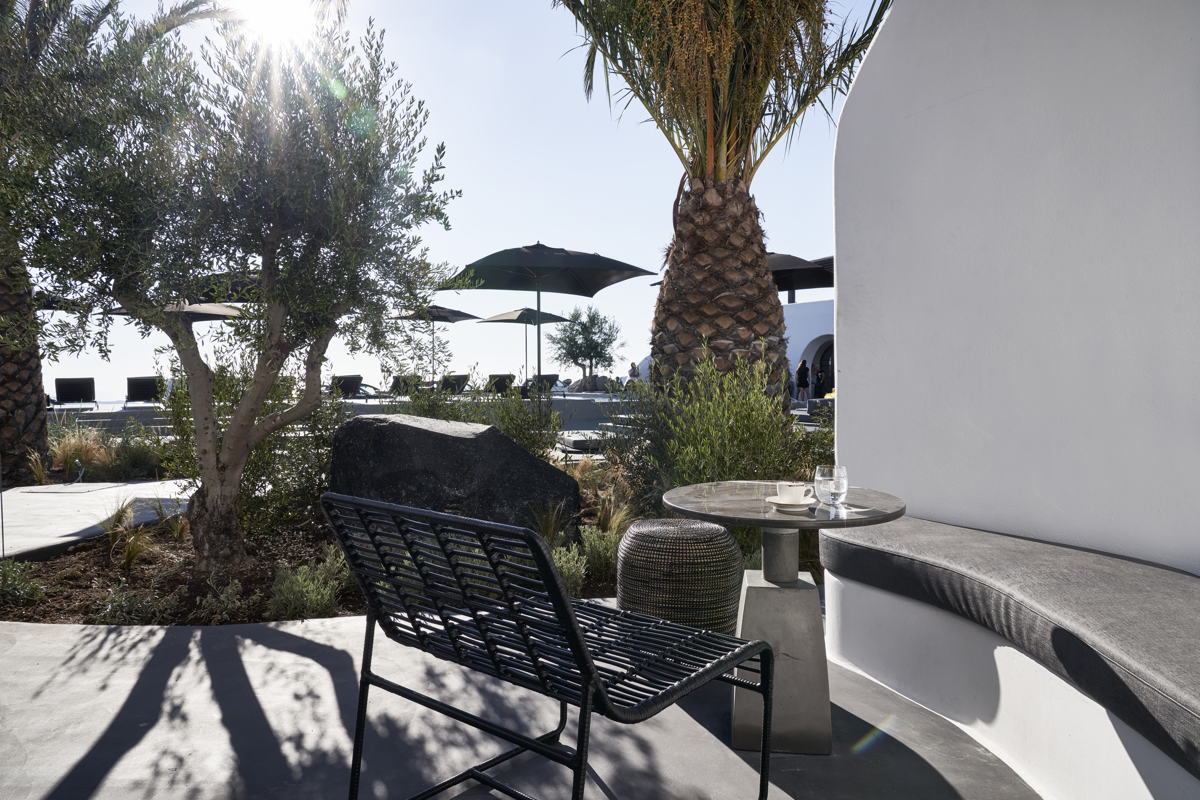 With unique and cutting-edge facilities OMMA provides an element of discovery for all the senses, including taste. Local Santorini and Greek ingredients are whipped into an arty Mediterranean bliss by Executive Chef, Dimitris Stamoudis. Think, Grilled Octopus with Fava, Shi Drum with Green Fricassee and signature Ekmek Kataifi (cream of pistachios with sour cherry and Kaimaki ice cream).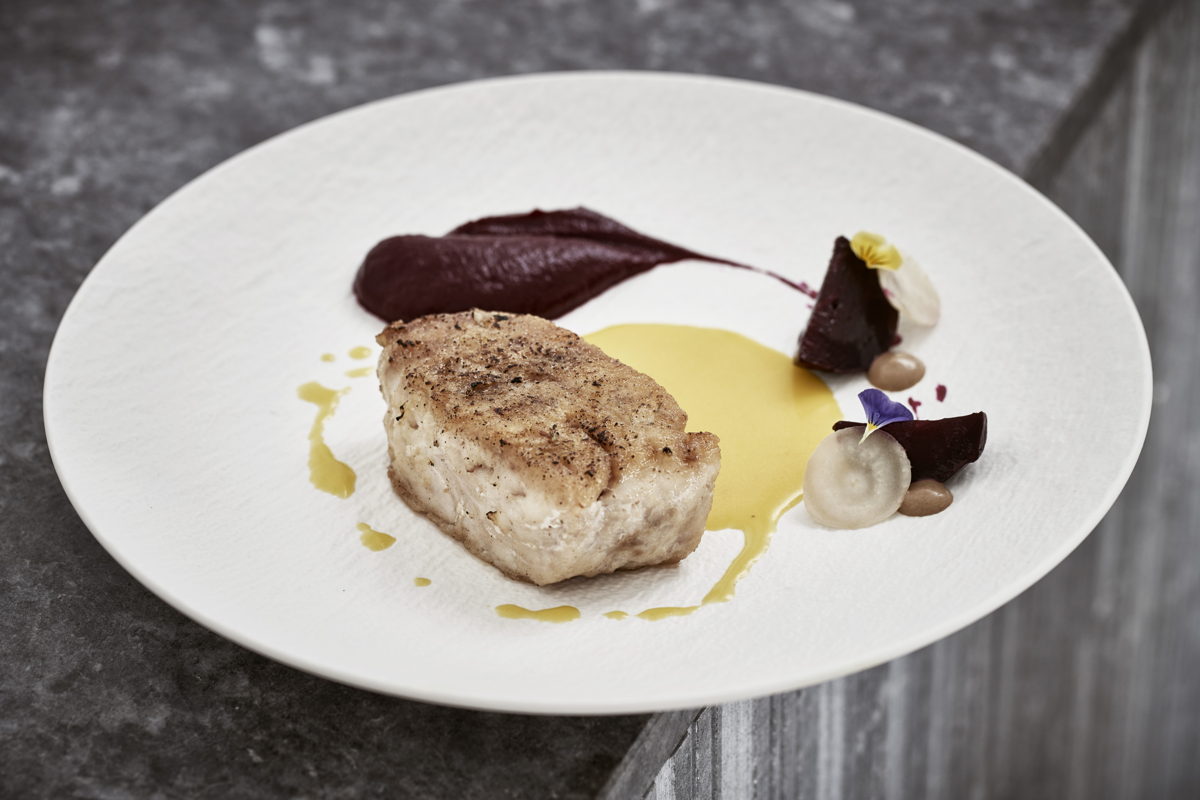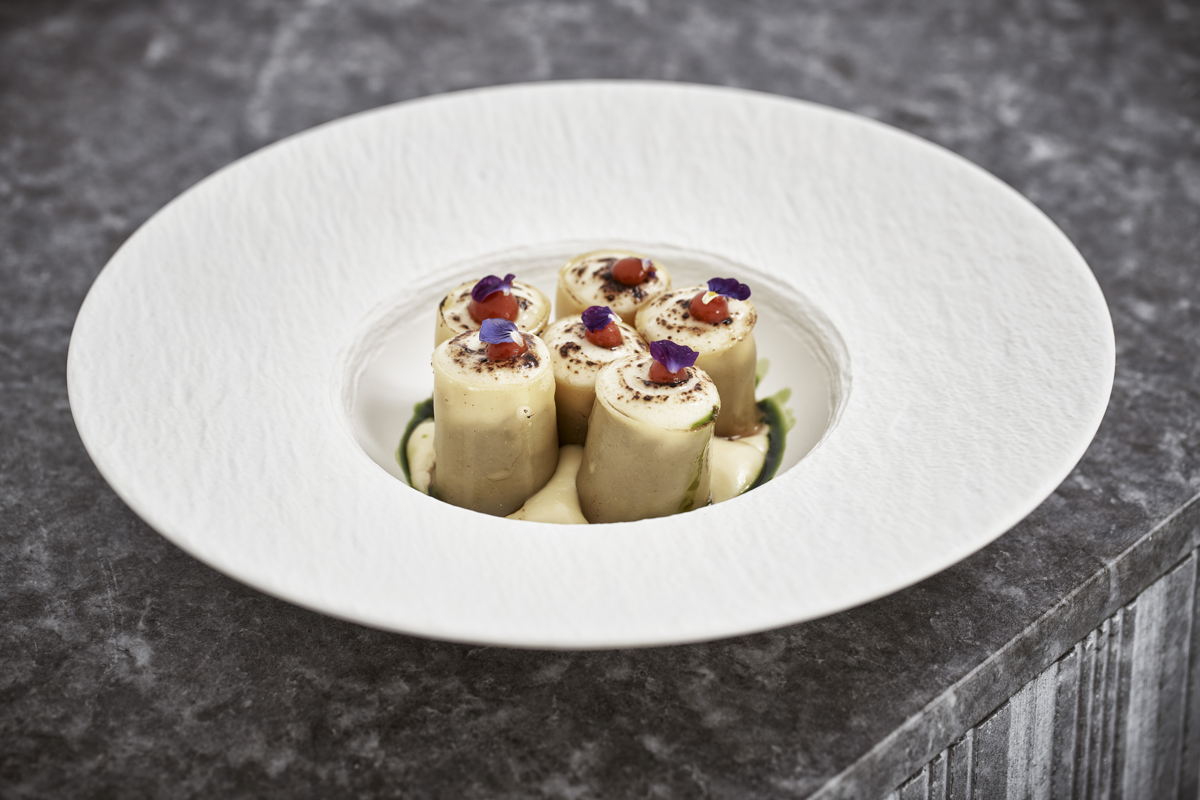 Each of OMMA's rooms offers a unique, luxury experience. Rest your head on plush king-size beds, take a dip in your private plunge pool and dine on your private terrace in view of the Aegean Sea and Caldera in one of the Deluxe Rooms with plunge pools.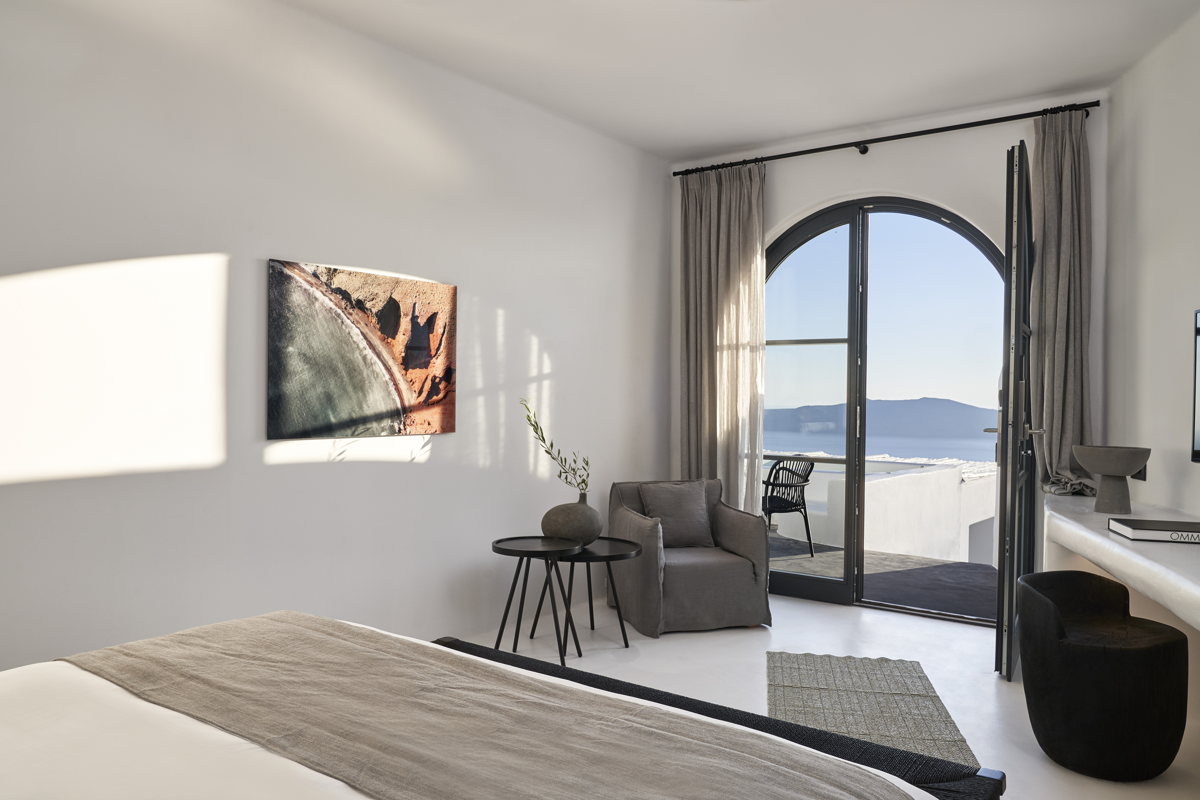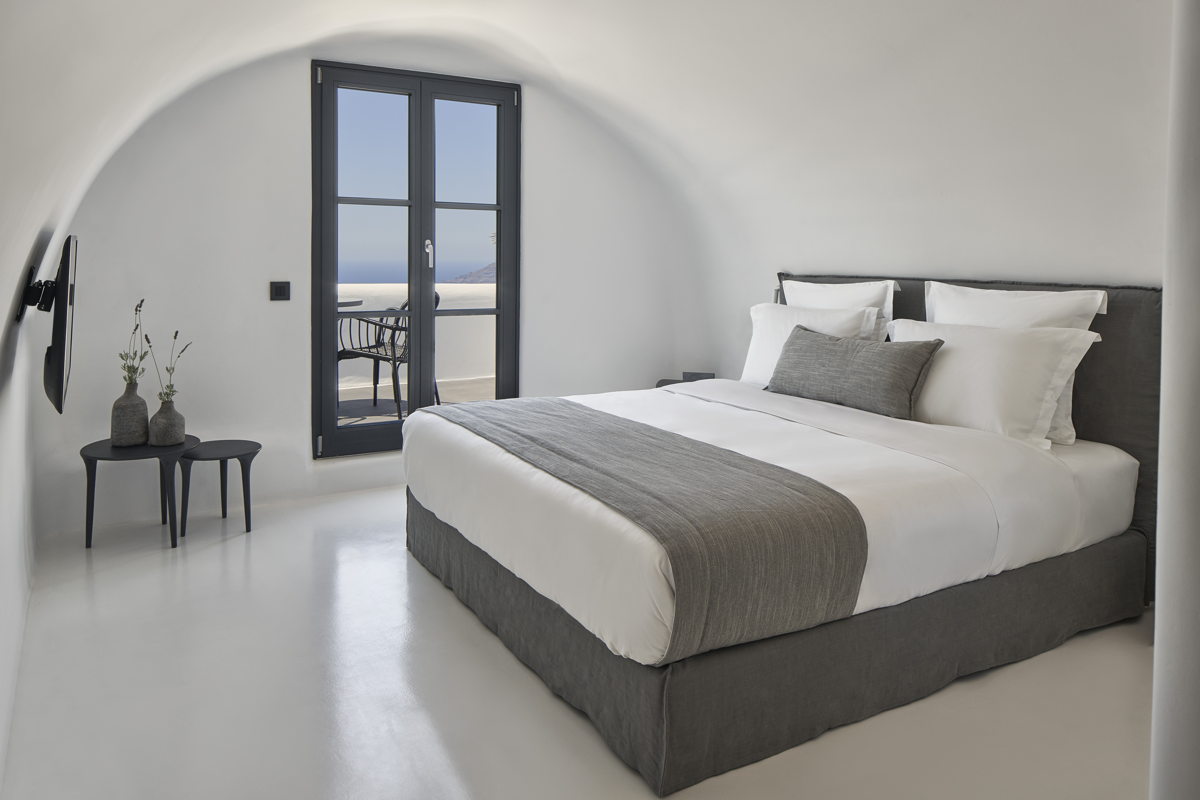 For maximum space, privacy and out of this world luxury, opt for the incredible OMMA Villa with private rooftop and swimming pool!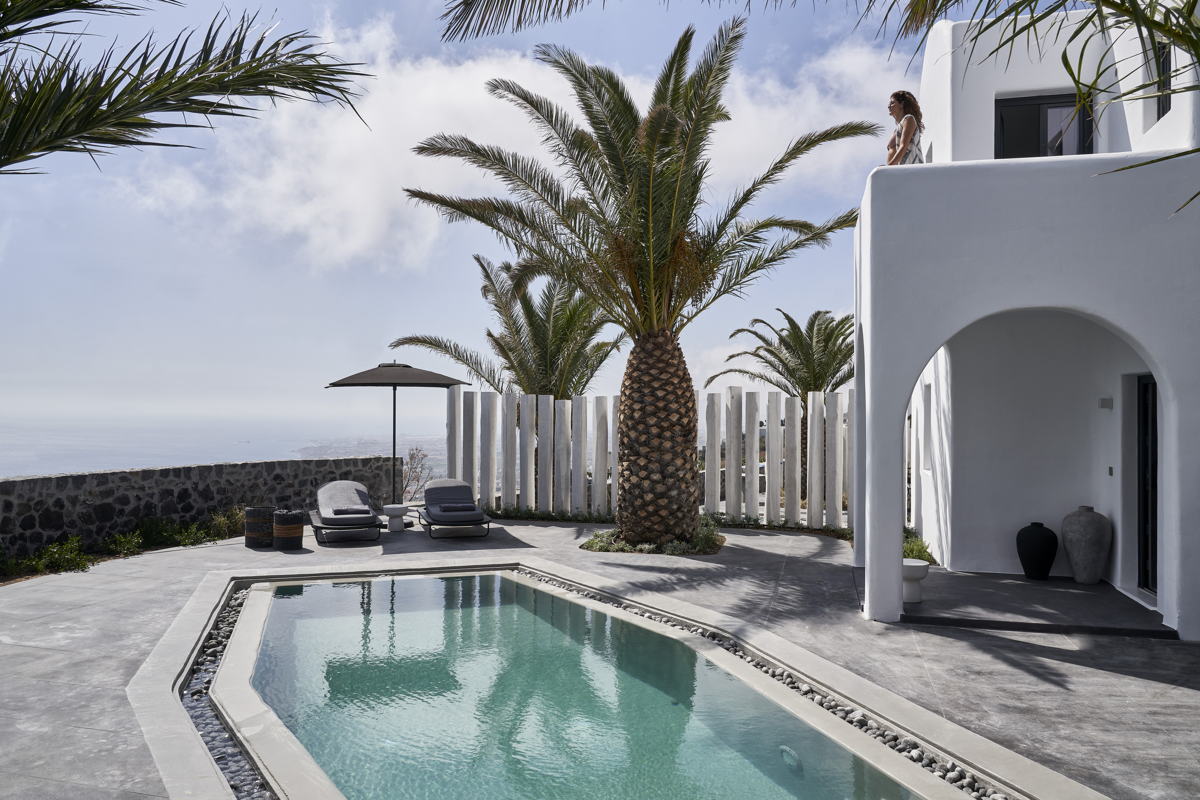 Spacious outdoor areas alongside a prime vantage point, make OMMA the perfect Santorini setting for an unforgettable holiday
High above Santorini's shores, overlooking the Caldera, you have an idyllic backdrop at all times perfect for all those photos you want to post on Instagram!
Whatever your occasion, OMMA is a magical experience ideal for a summer holiday. Be one of the first to visit the brand new five-star: www.ommasantorini.com!
Definitely, one to add our holiday bucket list…. let us know what's on yours at @Fuzzable!