What I Like About Me is written by former journalist Jenna Guillaume, Jenna used to write about pop culture, feminism and many other topics as Editor at Large for Buzzfeed Australia.
The last thing 16-year-old Maisie thought she'd be doing over vacation is entering a local beauty pageant. Not when she's spent most of her life hiding her body from everyone and masking her insecurities with self-deprecating humour. Not when her Dad is AWOL and her gorgeous older sister has returned to rock Maisie's already shaky confidence. And especially not when her best friend starts flirting with the boy she's always loved. But Maisie's got something to prove.
As she writes down all the ways this vacation is going from bad to worse in her school-assignment journal, what starts as a homework torture-device might just end up being an account of how Maisie isn't letting anything, or anyone, hold her back.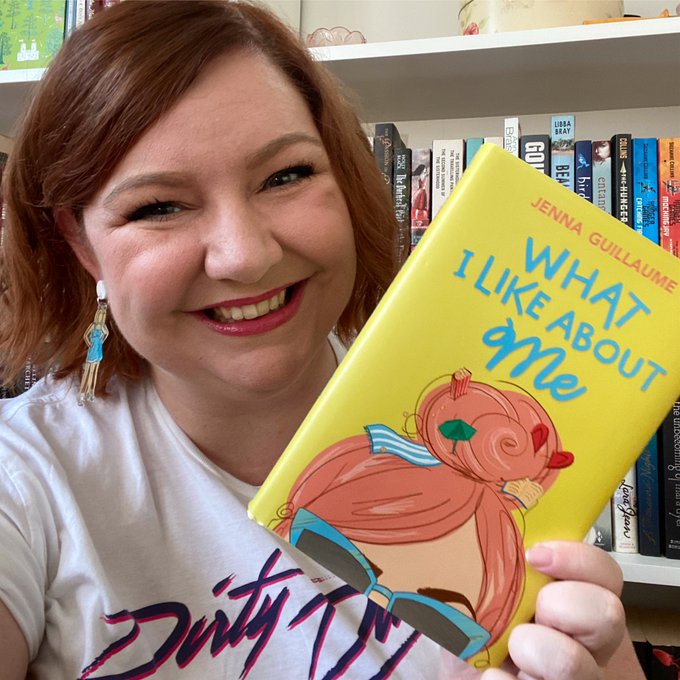 What I Like About Me is a book that needs to go on every school's reading list as it's essential reading for teens.
It features themes and topics that all readers can relate to, from friendship to self-love. What we love about the book is how much the main character Maise grows and develops as the story progresses. This is down to the talent of Jenna as a writer and how she crafts complex but ultimately likeable characters which the reader finds very easy to connect with.
What I Like About Me is Jenna Guillaume's debut novel and it really showcases her talent for creating deep and meaningful characters.
We cannot wait to read what she does next!
You can purchase the book, here.
Let us know at @Fuzzable what you are reading at the moment!