With Halloween around the corner, it is important to find the right costume to wear on the spookiest night of the year. Tipsy Elves has everything you need for the perfect costume. They have a variety of costumes from cute dresses, creative bodysuits to comfy onesies.
A holiday clothing business, Tipsy Elves was featured on the American reality television show, Shark Tank. This popular business caters anyone who is attending a themed party. For example, if you're going to a Halloween or Christmas themed party and can't find anything at your local shops, you can always go to Tipsy Elves!
The business has captured the eyes of many customers including some of your favourite celebrities including Ryan Reynolds, Miley Cyrus, Nina Dobrev and Kylie Jenner. Pictured below, Kylie posted a cute pic to her Instagram story last year with her daughter, Stormi, as she wore a blinged out version of the Tipsy Elves Skeleton costume (available right now on the website!):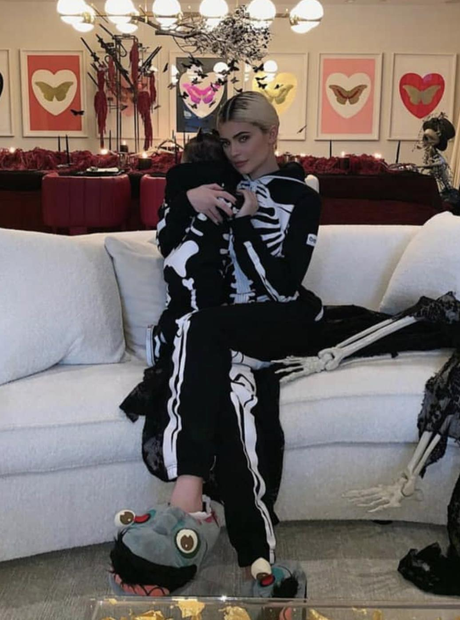 Tipsy Elves don't just offer Halloween costumes. Their offerings include but are not limited to onesies, bodysuits, jumpsuits, accessories, t-shirts and more for any holiday get togethers.
Some of their most popular Halloween costumes are shown below:
If you are looking for a perfect costume to go trick or treating, or are simply heading to a party by yourself or with some friends, you can purchase an outfit on the official Tipsy Elves website.
What is your favorite costumes that Tipsy Elves has to offer? Will you be purchasing your very own costume? Let us know your thoughts on Twitter using @Fuzzable.