On Friday, June 7th, Jeffree Star unveiled his newest and brightest collection to date that features so many products and we are so excited!
The packaging on some of the products are a bright chartreuse color and we are obsessed.
First, we have the Jawbreaker pallette. This pallette has 24 blinding, beautiful shades. The Jawbreaker pallet will be sold for $58.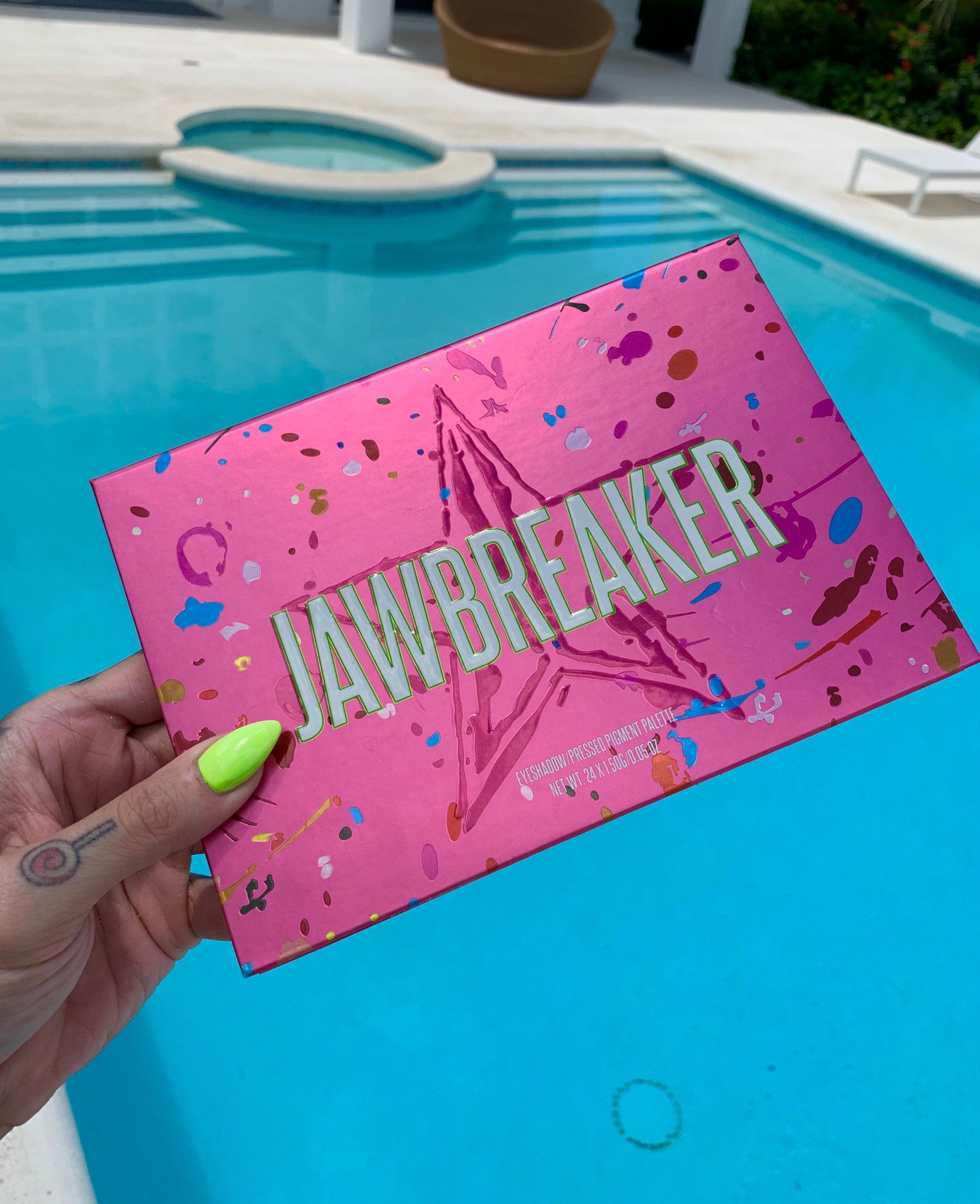 Color Names (L to R):
Virgin
Good Morning
Bubble Gum
Wow
Suck
Licorice
Cute
F**k
Gumdrop
Snack
Brain Freeze
Jawbreaker
And What?
Orange Juice
Sour
Soaked
Raspberry
Cotton Candy
Lemon Drop
Cherry Wet
Tasty
Cone
Delicious
Next, the mini-breaker which is so cute. This one has 9 shades. The mini-breaker will be sold for $28.
Color Names (L to R):
Double Scoop
Orange Crush
Foreplay
Oral
Purple Punch
Slice
Bubble Gum
Bite Me
Hot Fudge
The two palettes will also be available for purchase as a duo.
Next up in the collection is the new Skin Frost shades a.k.a the Brain Freeze palette. This palette will be sold for $40.
Skin Frost Names (L to R):
Cold Shoulder
Gold Breaker
Cocky
Statuesque
Frozen Fruit
Freeze Tag
Of course, there had to be new lip shades. There are 6 new colors in this collection. Each product will be sold for $18 each. There will be a bundle where you can get each color for $85.
Shade Names:
Fully Nude
Purple Erkle
Yes Ma'am
Strawberry Crush
Bronze Blood
No Offense
Other products that are featured in the Jawbreaker collection are 6 new lip ammunitions, 3 lip scrubs, supreme frosts, and merch that includes track suits, t-shirts, mirrors and more!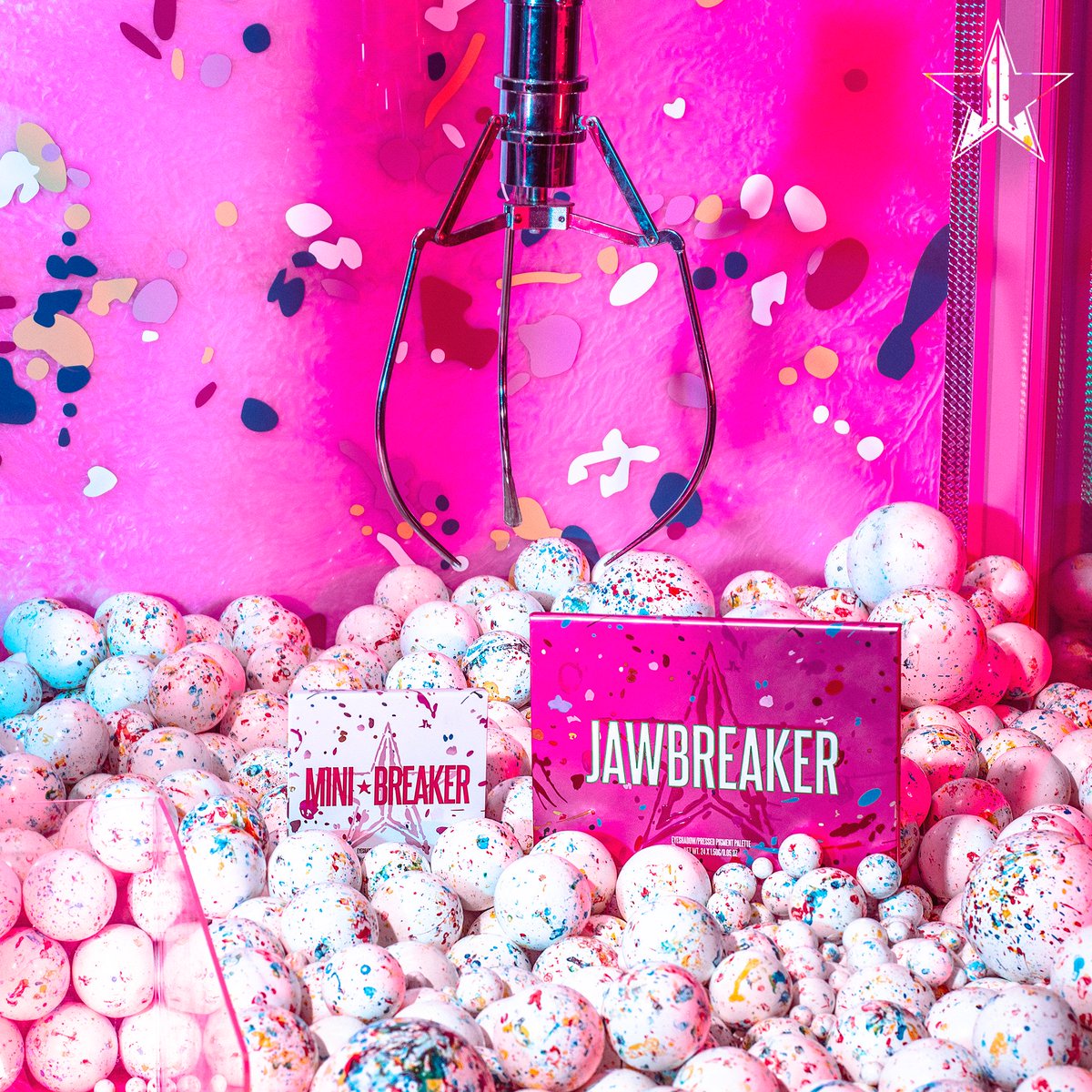 The Jawbreaker collection will be available to purchase on June 21st on the official Jeffree Star Cosmetics website.
Will you be buying anything from the Jeffree Star Cosmetics Jawbreaker collection? We want to hear from you. Tweet us @Fuzzable.