Hello fellow Nigellas and Mary Berrys, it's that time of the year again where we can indulge in far too much sugar and chocolate but still get away with it in the name of celebrating Easter.
If you're looking for an easy way to use up all the chocolate you've picked up over the holiday or a nice treat to share with your family or guests, then you've come to the right place.
This simple recipe is fun to do with all ages, takes less than 30 minutes to prepare and serves between 12-16 people.
What you will need:
200g milk chocolate
90g of crushed Shredded Wheat or for a gluten-free alternative 90g of Rice Krispies (as used throughout this recipe)
150g bag of sweets of your choice, preferably chocolate Mini Eggs for that Easter feel
12-16 cupcake cases
Method:
Measure out ingredients, pouring 90g of chosen cereal into mixing bowl. If you have opted for the gluten-free option of puffed rice cereal you can skip this step but if you've chosen to use Shredded Wheat, be sure to break it up into small pieces.
Break up the 200g of chocolate into pieces, placing into small bowl.
Melt chocolate by placing bowl over a pan of barely simmering water. Stir regularly with wooden spoon until chocolate is completely smooth, ensuring there are no lumps.
Pour melted chocolate over the chosen cereal and stir well.
Place cupcake cases in fairy cake tin.
Spoon the chocolatey cereal mixture into the cupcake cases. You will make 12-16 nests depending on your preference of size.
Press either your finger or the back of a teaspoon in the centre of each nest, placing three Mini Eggs (or sweets of choice) on top.
Leave nests to cool in fridge for at least an hour or until set.
Then serve and enjoy!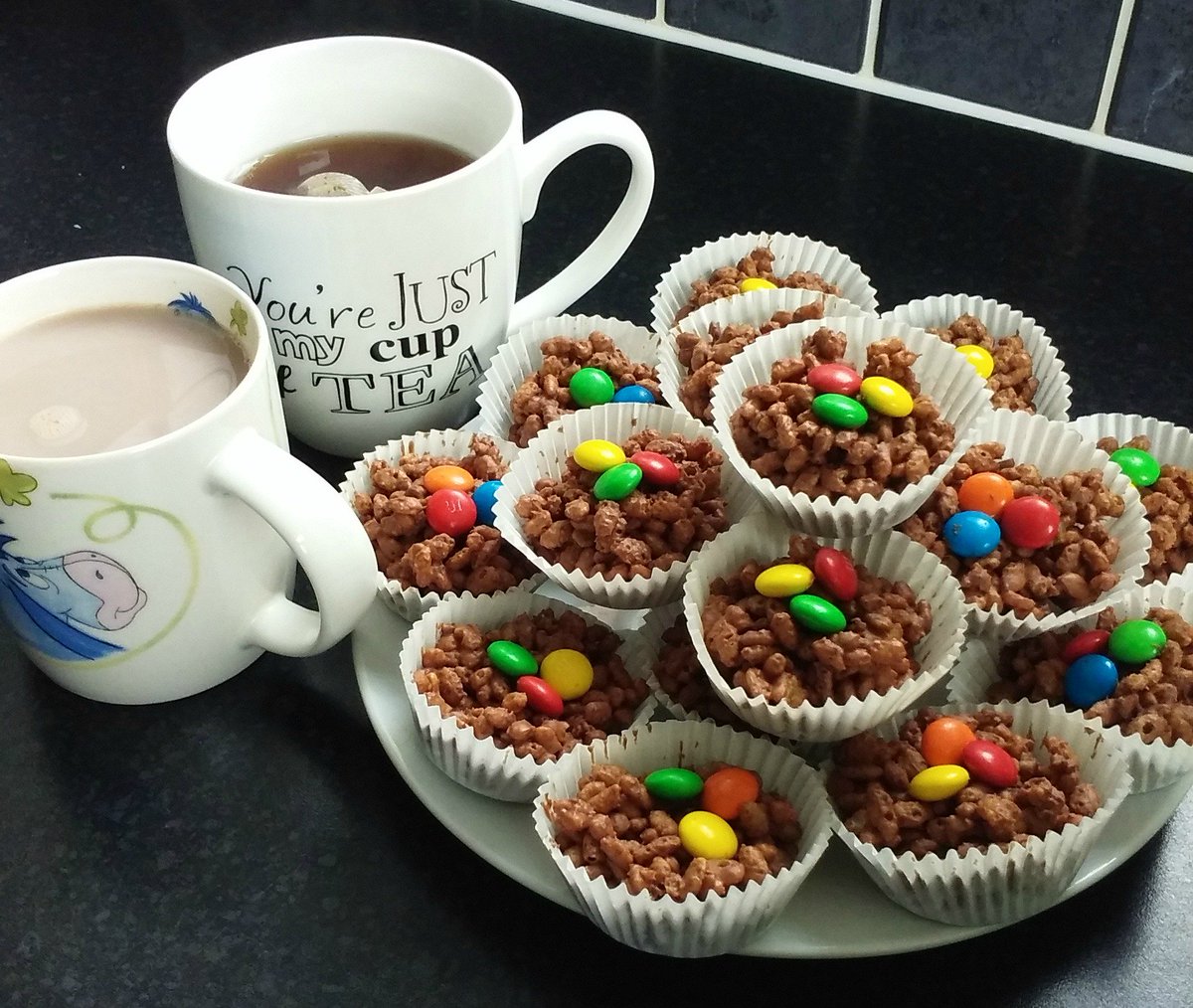 If you end up following this recipe or think you have a better chocolatey treat to sink your teeth into this Easter, let us know over on @Fuzzable