If you're desperate to get away after a couple of years of being locked down to the coronavirus pandemic, you might be thinking about booking a foreign holiday. Though taking your little ones to a place far, far away can be lots of fun, it's also natural to feel anxious about boarding a plane and keeping them entertained for eight hours. Below, we've put together some tips to help you out…
Choose a window seat
Booking a seat near a window will give your toddler something to look at during the flight. You can point out landmarks when you're close to the ground, and when you're high in the sky, they can have fun looking at clouds. You can even turn it into a fun educational activity by introducing them to the different countries or cities you pass during your flight, and it'll get them excited for their vacation.
Ask to meet the pilot
Despite all the security procedures in place nowadays, it's still 100% possible to secure a cockpit visit when you board a plane. Speak to a flight attendant and ask them whether they'd be happy to show your child around – though during COVID-19 the answer might be no. Still, it's worth a shot and it can show your child the inner workings of an aeroplane; something to tick off the bucket list.
Use the iPad
Don't be afraid to load your iPad with lots of content to keep your little ones entertained. Whether it's downloading free kids cartoons like Everything's Rosie or trying out new games such as Elmo Loves ABCs, Cut The Rope, and Wood Puzzle, there are so many activities that will keep your child entertained for hours. Just be sure to fully charge your device and ensure everything has been downloaded before you take off, as most airlines don't offer free WiFi and it can be pretty pricey.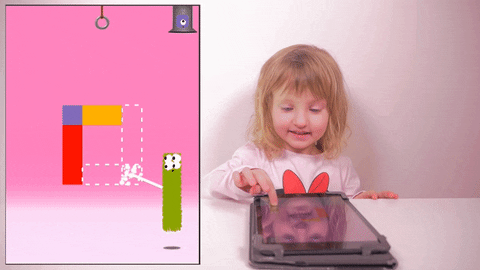 Think about snacks
The chances are that you've already booked an in-flight meal, especially if you're travelling long haul, but it doesn't harm to pack some extra snacks and treats in your bag. We recommend ensuring the kids are fed and watered before you get on the plane just in case the food on the flight isn't to their usual taste. Plus, you can take food through security – just not drinks – so it can save you a small fortune when you consider the cost of food at the airport and onboard. Lifehack!
Do you have any tips? Let us know on social media and check back soon!