It's August 9th, and today marks the National Book Lovers day. Many of our very own Fuzzable writers are indeed massive bookworms, so we decided to speak to a few of them and ask them about their favourite works and why they love them.
Niki chose "Where Rainbows End" (or now known as "Love, Rosie") by Cecelia Ahern.
"It's about two best friends Alex and Rosie.
Alex is a smart boy, good looking and charming. Rosie is beautiful but a little clumsy. They were best friends from the age of 5 and were the most important people to eachother.
Everybody including themselves know they belong together, but life, 5000 miles and other people keep getting in the way.
"I've learned that home isn't a place, it's a feeling."
I love this book as it's all written through letters, texts, emails etc. It's beautifully written, and you just fall head over heals in love with the characters."
Jonathan chose "Midnight Breed" by Lara Adrian
"The Breed have been living amongst humans for many years, ruled over by a fearsome group of warriors named The Order, who carry out justice to those vampires who break their laws. However, a blood war is raging their way, vampires are going Rogue in huge numbers; attacking, feeding, and killing humans. The Order has to put a stop to this but as we follow each warrior story, a human female comes into their lives who has a "teardrop falling into a crescent moon" birthmark on them that signals that they're a breed mate. Love conquers but it also gets in the way. Can The Order fall in love whilst dealing with this major problem heading their way?
"Female, I give you fair warning: you are playing with fire"
I love this series because it's not generic – yeah maybe the first and second books seem a bit like other novels, but as you read more and more you realise how amazing Lara Adrian's writing style is and the ability to shock you around every single corner. Yet, she knocks it completely out of the book store when you get to book 11 "Edge Of Dawn". Talk about flipping it and doing something different and unheard of, breaking all the laws of vampire fiction – be prepared for Lara Adrian to pop your reading bubble throughout this entire series!"
Azra chose "All The Bright Places" by Jennifer Niven
"Violet and Finch are two people who found each other at the edge of a bell tower. Both of them are exactly what the other needed, and their worlds turned upside down the very second that they stepped off. Later they became partners for a class project, focusing on finding the "natural wonders" in their environment. As they go thought this journey together they find out a lot about each other, but also themselves. Violet learns to see the beauty in the things around her, learns how important it is to give back, and to live life to the fullest. Finch learns that not all is bad in the world, that there is such a thing as a 'perfect day', and that Violet makes him feel. But is that enough?
"You are all the colors in one, at full brightness."
The reason I was drawn to this book was the synopsis. It called it a story about a girl who learns to live from the boy that plans to die. And for some reason, I felt like I needed that, like I needed someone to teach me to love life again. And along the way I fell in love with Finch and how he sees the world. It's the raw truth, it's both wonderful and horrible at the same time, and we're here to witness it all. This was also one of the first books I've read that deals with mental illness directly, and it made me realise just how important it is to take care of our mind as much as our body, if not more."
Ayushi chose "Funny Boy" by Shyam Selvadurai
"Set at the backdrop of political tussle between Tamil and Sinhalese, Funny Boy is a bildungsroman for the male protagonist who throughout the story discovers things about himself both in terms his ethnicity and his sexuality. It is a diasporic work that talks about double standards of otherwise liberal Sri Lanka from a child's point of view.
"Right and wrong, fair and unfair had nothing to do with how things really were."
I like this novel because of its spatial descriptions, character building and its sheer simplicity to explain bigotry of patriarchal society.
Narrated from child's point of view, the story is relatable but at the same time, a lot has been said between the lines which makes the story intriguing."
Ayushi also chose "The Vegetarian" by Han Kang
"Yeong Hye seems fine to her husband until the day she turns 'vegetarian'. Via a nightmare, Hye develops extreme loathing for meat, which becomes problematic to people around her. The novella talks about how women are portrayed in South Korean society and on the other hand, it shows the sorry condition of person suffering from anorexia.
"She's a good woman, he thought. The kind of woman whose goodness is oppressive."
I like this novella because till now, I have not yet encountered a work where nudity and female body has been described as matter of fact. Other novels tend to make this point at the expense of differentiating it with male body (doing what men has been doing) but Kang is able to desexualize female body wit just one tool 'vegetarianism'. The language is complex but worth reading."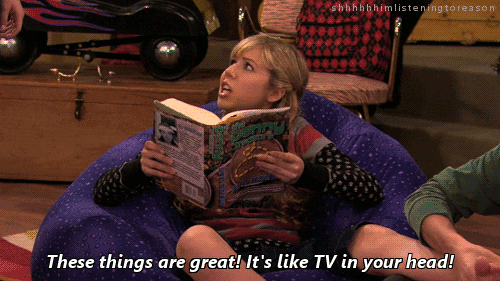 So, which of these have you added on your TBR list? Follow us on Fuzzable for more!