It's already the second last day of February! I'll admit, I struggled a bit to write this blog post. I'm used to writing about topics that are very specific and personal, so it's never been a challenge to just write about my thoughts. But this month's topic is a bit vaguer (I didn't know that was a word until Grammarly suggested it) and difficult to define. I guess the gist of it is my tendency to favour the past and future over the present and as a result, not really take in my present situation.
I actually got my idea for this post after I watched the movie "Before I Fall". The movie follows Sam, a teenage girl who has a seemingly perfect life until she wakes up and has to relive the same day over and over again (basically an angsty teen version of Groundhog Day). In the movie, Sam doesn't realize the importance of even the smallest of her actions until she begins to change them.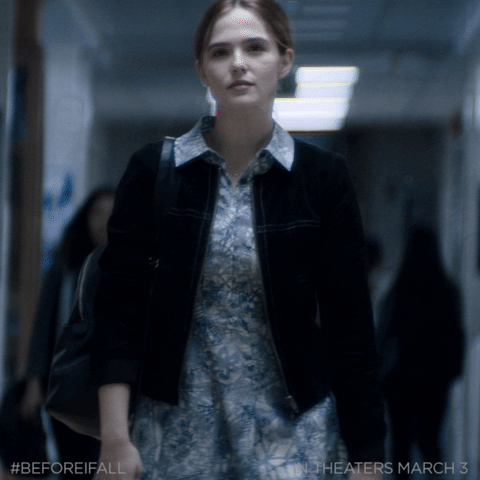 The movie really made me think about the importance of living in the moment. On the surface, "living in the moment" sounds really cliché and almost meaningless. It's one of those phrases you'd find printed on a cheap mug or flimsy postcard in a dingy souvenir shop. But when you really think about it, it's actually something that doesn't happen very often, at least for me.
On a daily basis, if I'm not conjuring up a to-do list for my future self, I'm thinking about how I handled a certain situation better in the past and convincing myself I've declined as a human. And if I'm not doing either of those, I'm likely distracting myself and not actually being present in my own life. As much as I hate to sound like a stereotypical millennial-hater, social media really does get in the way of reality. It's so easy to just endlessly scroll through your favourite social media app and get caught up in others' lives instead of actually living your own.
Like I said in my New Year's reflection, I'm working on making most of my current situation rather than living in the past or the future. I am still seriously guilty of doing both. I prefer excessive planning or daydreaming to taking action. I'm so much more a thinker than a doer. The best example of that in my life right now is how I've been looking forward to starting university so much that I seem to forget that I still have 4 and a half months left of high school to go, plus summer break. As much as I want to move on, I know part of me will regret fast-forwarding through the last months of high school.
In a way, I feel like I'm missing moments, big and small, as they're happening. On my bus rides to school, I usually stare out the window and think about everything I have to do that day. Sometimes I'm already at school before I realize I've been staring at a beautiful sunrise for the past 10 minutes. And I could write an entirely different blog post about how I obsess over the past. Ooh boy.
In a similar vein, when it comes to starting big projects or anything that I'm actually really excited for, I tend to put things off until I have the perfect amount of time to work on it and I'm in the perfect mood. This is why I always leave things to the last minute and end up not enjoying whatever it was as much as I could have. I've only learned recently that the perfect time doesn't exist. Now is the perfect time.
It's been a few years now that I've wanted to start my own blog. And, as you can imagine, I've filled those years with excuses. Even during summer break, when I had nothing but time, I never managed to start it. Maybe it's because there were so many design possibilities or I felt like it had to be perfect before it could go up. Or, more likely, I was waiting for the perfect moment that never came! Looking back, I'm mad at myself for not sucking up and just doing it. I've missed out on years of potential blog posts now!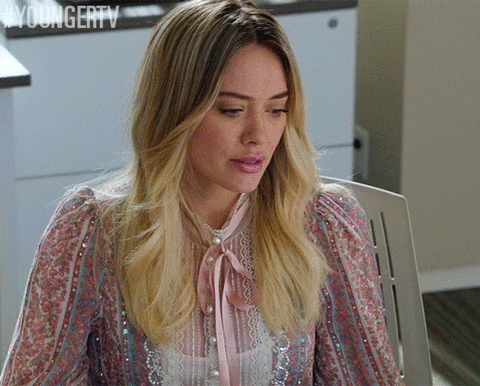 As you know, I've decided to work on my "living in the moment" abilities. So, what better way to do that than actually starting my blog! I've decided to launch my blog on March 1st. I spent February putting the site together and I'm really proud of how it looks. Now I just need to start writing posts. And… I have a plan for that. I may be crazy, setting myself up for failure, or both, but I'm going to attempt to write every day in March- a project I referring to as WEDIM. I'll be splitting the days between my blog, CelebMix, and here, so I don't get sick of one platform! I've already decided that my March Fuzzable Blog will be a reflection on how that goes. I really hope this project will help me make the most of every day by leaving no room for me to procrastinate, and at the same time get me to write more frequently.
I don't know how to conclude this. It's a rather strange topic that can make you question your entire life if you think about it too much (guess who just spent their evening doing that). But when I think about the moments when I was the happiest, I was always just there. I wasn't thinking about what I would do next or comparing it with past memories. I was just in the moment, taking it all in. If only I could recreate that phenomenon more often…
This month's inspiring song title is "The Moments I'm Missing" by Nina Nesbitt. This is a good'un. Nina really has a knack for nostalgic songs. BTW, I need a Nina Nesbitt album like, yesterday!!
Side note- I just had a realization that we've been doing monthly blogs on Fuzzable for over a year now! It's so cool to read my older posts and remember what was going through my mind at a certain time. Last February I was still in the honeymoon phase with my ukulele. That reminds me, I really should write a post about my failed attempts at musical instruments.
Anyways, I'll be back in a month with a WEDIM reflection (currently crossing my fingers and hoping it isn't a total flop)!
– Annemarie
(#27)
Feel free to share your thoughts with us on Twitter @Fuzzable, or follow me over on @rietherie!