How is it already February? I swear that the days and the years are going quicker and quicker. Anyhow, on 14 February 2018, I actually celebrated my very first Valentine's Day, with the guy that I love. I was so excited for this day, year after year I have seen all the Valentine's Day's cards and been miserable because I never had the chance to buy one, let alone receive one; but this year was different.
So how did it go all so wrong? Well, I'll get to that in a bit. The day itself was an astronomically bad day overall. You know when you watch a cartoon and they've got that rain cloud above their head and it's brilliant sunshine everywhere else? Well, that was me.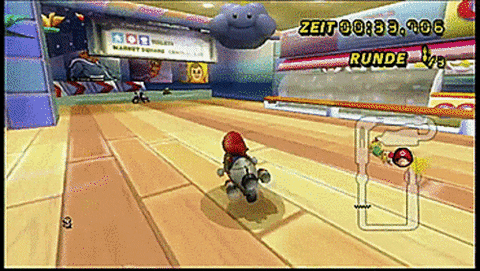 Unlike Mario in the above gif, I couldn't pass it on to anyone else, unfortunately, the cloud just grew bigger and poured down on top of us all. What remained throughout this very bad day was me and my guy (who I'm going to call MBF – My BoyFriend – in this article), our love for each other was strong enough to get us through that day, as well as the all-right day, that followed.
Let's start off by talking about me and MBF. We first met in December after using dating app Surge – this has been my favourite app to use and I've made a few friends and had plenty of dates from this app. My biggest tip for this app is to search for free codes so you can try premium for a month, this is how I stumbled across MBF as he had liked me, and as soon as I saw his picture amongst the people who had liked me, I just HAD to like him right back. That is literally how it all happened and we decided to meet up on 6 December 2017, and the rest is history. On 1 February 2018, we decided to be in an official long-distance relationship, and I've never been happier.
Since Valentine's Day 2018 was the first one I've ever celebrated, I guess you could say it was the best and the worst Valentine's Day of my life, since I've never celebrated one before and therefore got nothing to compare it to, but if I compare it to all the other days in this year, it was certainly the worst day I've had so far.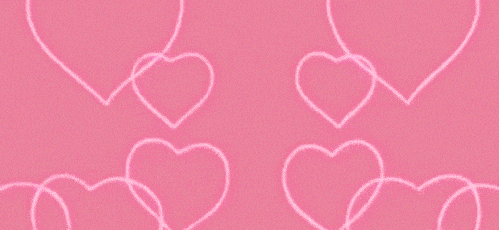 It was meant to be such a good day. As an editor at CelebMix, I had received gig tickets to go and see Galantis on their The Aviary Tour at the London Roundhouse – check out my review here. This is where my plans with MBF started and we were so excited because it was Valentine's Day too.
After sorting all the plans, including train tickets, hotel for the night, and Valentine's Day presents, we were beyond excited for the day; but, from the get-go, it all started to go wrong. First off, 14 February was also the date that the pre-sale to Demi Lovato's gig tickets went on sale, so I was helping my friend book tickets for the Manchester Arena date; she got some awesome floor tickets but didn't check-out in time and lost them, so instead we got pretty-good lower-tier seats, which isn't too bad; however, helping to get those tickets made me run behind my morning schedule, and I literally had to speed-walk to the station. I got on my train, just on time, and only just got my connecting train from Birmingham Moor Street to London Marylebone.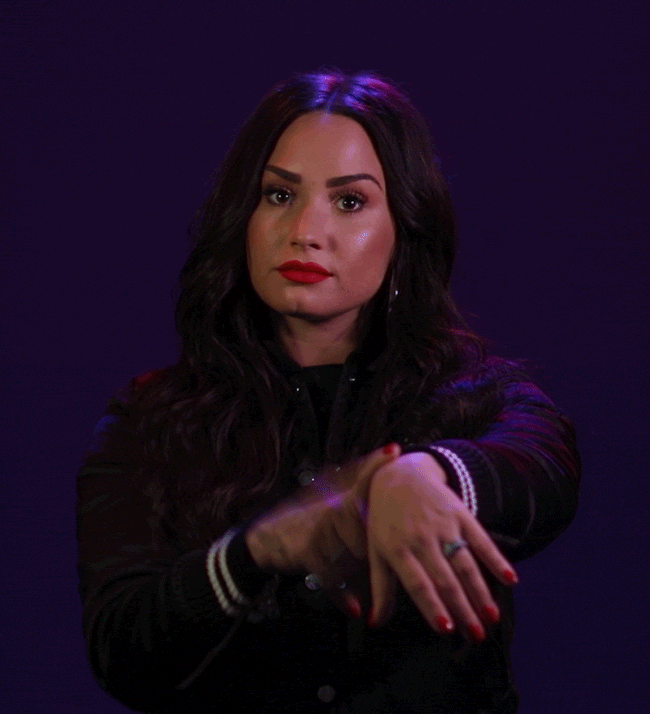 Everything was going fine, I relaxed on the train, arrived in London, and got the underground to London Waterloo, where MBF and I had decided to meet. It wasn't until I fully exited the underground did I realise that I was missing a bag. The massive bag that contained MBF's Valentine's Day present; I racked my brain to see if I could remember where I left it, and I realised I forgot to pick it up from under the table on the train to London Marylebone. I was just too excited to see MBF, that I stupidly forgot to pick it up. Trust me!
I met MBF at Costa and told him all about his Valentine's Day present that I left on the train. I was so gutted, disappointed, and upset; I was not happy that I had been so stupid, and now every time I go on a train, I will forever remember that moment and always feel like I've forgotten something. Whilst at Costa, I dropped Chiltern Railways a Tweet on Twitter in the slight hope that they would find it. I had all my fingers crossed.
@chilternrailway I left my valentines day present on the 11:55 train from Birmingham Moor Street to London Marylebone, I completely forgot it… I know its probably long gone by now but thought I'd message and check! Hoping you reply

— Jonathan Currinn (@CriticJonni) February 14, 2018
After our Valentine's Day lunch at Costa, we went off to the hotel that we went halves on. I used Hotels.com to book Landmark Apartments, and that is literally the only thing that went right for us – or so we thought – you'll find out more at the end of this article about the hotel. We struggled to find out how to enter the hotel, but upon arrival at the reception desk, we found out that we had been upgraded. We went up flights of stairs and our room had two double beds, a great little sitting area with a rooftop window, a cute little kitchen that was bigger than I expected, and a small but nice bathroom.
There were faults with the room, but we decided there wasn't anything bad about it considering what we paid for it. There will always be something wrong with every hotel we go to, but we only paid £82 for the night, making it one of the cheapest hotels we found in London for that date, and it even had a kitchen. We sure did get our money's worth and more, especially considering we almost paid £130 for a normal hotel room. We were beyond happy with Landmark Apartments and totally plan on stopping there again in the future – depending on the price, obviously.
After we had unpacked and explored the hotel and stuff, it was time to go to the restaurant that I had booked up; but we totally underestimated how long it would take to get there and we ended up being ten minutes late.
I had booked up Niche, a 100% gluten-free restaurant, after reading up reviews on the place. If anyone had read my first introduction blog, you would know that I am a coeliac and therefore I'm on a very strict gluten-free diet, even a little bit of gluten makes me ill, and can even go on to cause serious problems for me in the future. Unfortunately, both of us were unimpressed with the menu and the food that was served us. We were also booked in for the following day, and we ended up trying a different meal which we also didn't enjoy either. Niche restaurant will be a place we will never return to, regardless of it being a 100% gluten-free restaurant.
Then we met up with one of my best friends, who also had a ticket to the show – however, it turned out our press tickets were seated and her ticket was standing, could anything else go more wrong? – and made our way to the London Roundhouse.
Everything else went to plan, sort of, we were late to the concert – something that wasn't really a surprise – and the concert was enjoyable for us all; well, until the end. Let's just say that finding my friend wasn't easy and it just went downhill from there. At the end of the night, back in the hotel room with MBF, I was literally crying in his arms.
What really showed from my Valentine's Day from hell, was that MBF and I's relationship is very strong and we pulled through the bad day and planned out the following day, making sure we weren't late for a single thing. We checked out of the hotel fine – much to our sadness, we could've happily stayed there for a week or two (we wish) – and went for lunch.
Upon waking up in the hotel, I had received a message from Chiltern Railways, saying that they had found my Valentine's Day present and that it was in the lost and found at London Marylebone – which was a relief. So, we went to London Marylebone to get the present, where we paid £3.00 to get it back – which was fine by me. Then we went to Costa again for lunch, and then put our baggage in a luggage holding place at London Paddington.
Next, we had such a cute walk around the National History Museum, holding hands whilst looking at the dinosaurs. It'll be a memory I'll never forget, one of many adorable moments I'm sure we'll have. The end of the day was saddening, having to say goodbye to each other. What was worse was all the trains being delayed at London Marylebone. Mine said "on-time" so I sat down and waited, and then the next time I looked at the screen, it said "delayed" and I panicked.
I spoke to one of the guides who was helping everyone out and he turned round in a snarky-but-funny-gay way "I don't know why you're not on the train to Birmingham that's going to leave right now. Run!" and boy, did I run, with a large and heavy suitcase in tow. I got through the barriers, ran to platform six, and got on the train minutes before it left and totally broke down in tears on the train.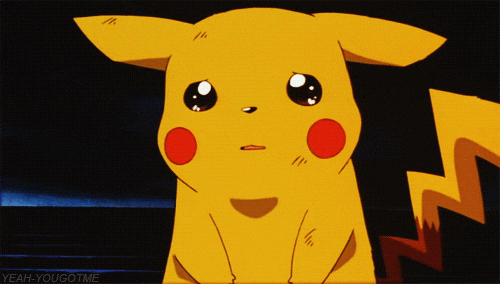 A few days later, I realised I hadn't received my Hotels.com reward night from the hotel. After contacting their customer service team, I found out that I actually only reserved the hotel on the website, and actually paid for the hotel when I arrived – which isn't strictly true since I was charged by Landmark Hotels on 10 February. Anyhow, Hotels.com stated that they called up the hotel to try and get a confirmation of my stay, but they haven't been able to get through to them. They then asked me for an image of my receipt from the hotel to confirm my stay, however, I wasn't given a receipt, as far as I know. So, I guess I've lost the reward night that I was expecting – not a dramatic bad thing as it was only one night, but it was definitely a further thing that went wrong.
What was supposed to be an absolutely amazing Valentine's Day, turned into a total disaster day. What it did show was how strong my long-distance relationship really is and that we can get through the other side of these really bad days, together. My love for MBF is beyond strong and I truly believe I'm going to be with him forever. I trust him implicitly, which is something I've never experienced in my life – I really don't trust easily.
Now I've got days left until I see MBF again, four days to go. It's been a long wait but it is always worth it, and I know that he will be my strength if I ever have such a bad day again. I love him so much.
Have you had a really bad Valentine's Day? I'd dread to think of anyone having one worse than me, but there's bound to be people with loads of stories to tell. Why not tell us about yours in the comments below, on Facebook, or through Twitter.