This is going to be a long and insightful blog, since I never do anything short or lacking attention to detail. So if you've got some time, buckle up! If not, I completely understand and you should step away from the article and move on with your day. Hope it's a good one!
The entire month of January was an extremely stressful week for yours truly.
http://gph.is/2d1XiFT
January consisted of nothing but exams for me. Big ones, small ones, important ones, and irrelevant ones. All of which you are supposed to somehow pass, even if you're not even given a day in between two exams. This had taken its toll on me, as I've spent the entire month stressing about these exams, not leaving the comfort of my apartment, or even my bed for that matter.
I haven't been feeling my best lately. You see, I'm studying in a different city, and I've got an extreme case of homesickness. I've just been scrolling through Facebook and witnessing more and more of my friends posting pictures inside my town's park, a local café, a playground, a restaurant, etc. And I've been envying them, simply for the reason that they're there and I'm here.
And then of course, happened the biggest trigger. Seeing pictures from my mountain.
I'm using the term "my mountain" because I genuinely feel the right to do so. This is the place I've made some of my favourite memories, the place where I've spent my winters and my springs, the place I've spent my holidays, the place I know inside and out, the place I've learned to love with all of my heart. It is a mountain of immense beauty in my eyes, filled with nature and fresh air.
And I haven't been there in a long time.
I wasn't really planning on going there. I've had far too many exams planned, and I just thought that it would be a waste of time.
But then, on January 21st something changed my mind. My uncle had tagged me on Facebook, and it was a video. The star of the video was my five year old cousin. She was skiing with the rest of her family, which included my uncle (her dad, who was taping the whole scenario), my aunt (her mom), and my other cousin (her brother).
I don't know why, but for me, this was a massive trigger and a wakeup call. I suddenly felt more nostalgic than ever. And before the video could even end, I made a decision to go visit my mountain once again, even if I had responsibilities and exams just piling up on one another.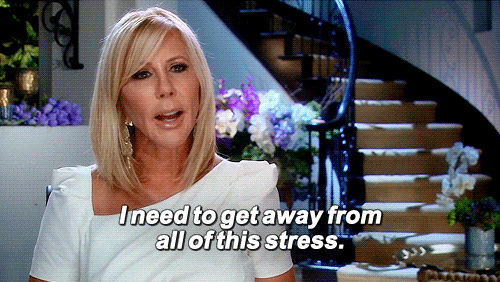 A few days later, I was back on my mountain.
And up there, I stayed with my uncle, who had admitted to me that he only tagged me in the video so he could get me up here. Clever plan, you amazing manipulative creature.
I'm not going to bore you with the details, let's just say that I stayed on my mountain for four days. I did bring my laptop and my books to study, but luck would have it that I forgot to bring my chargers for both my laptop and my phone. So, I was stuck on the mountain for four days with no smartphone, no laptop, and a few books I brought to keep me company.
It was amazing.
I arrived around 5 PM, which would mean I had already missed the skiing term that day (the ski lifts are open every day from 8 AM to 4 PM), but luckily it was Friday, which meant that there was a term for night skiing (you can only go night skiing on Fridays, Saturdays, and Wednesdays from 6:30 PM to 9:30 PM), and even though I was exhausted from the trip I took to get here, which lasted three hours or so, I knew I had to take that opportunity. And that was the very beginning.
Every day up there I had the same routine, but somehow every day was special.
My mornings would begin at 10 AM, I'd wake up on my own (no alarm) and stay in bed, reading a good book ("The Year I Met You" by Cecelia Ahern and "Wonder" by R.J. Palacio, I highly recommend them both).
My day would officially start after breakfast, around 12 PM. I'd start getting ready for the afternoon skiing term, and I'd spend the majority of the day skiing. Let me just tell you that nothing in the world can compare to the feeling of freedom and power you get when you're skiing.
Now, here are a few artsy Instagram pictures that other people took of the place, just so you'd get the feel of skiing on these tracks.
Looks amazing, doesn't it? Imagine skiing here at full speed. I should probably thank all of these people for the photos, since I myself only took a few.
And then the night would fall. My muscles would ache from the hours that I spent skiing, but I still forced myself to do other activities. For the first two nights, I'd go night skiing and head back home to read a book, but on my last two night spent there, I went for a walk and looked up at the stars.
Now here's a life hack- when you want time to stop, just look at the stars.
Each night up on my mountain, the sky was crystal clear, no signs of clouds to interfere with the picturesque view of the night sky filled with stars. Sadly, I'm not even lying when I say that it's been a long time since I saw so many stars in the same sky. One night I spent so much time laying down on the snow and watching the stars that they actually started to move in front of my eyes. It looked like a perfect illusion, if I may say so myself.
And that's a summary of my time spent up there. It was beyond refreshing.
It was with a heavy heart that I left my mountain and returned to the city so I could continue with my responsibilities. I even stayed up there longer than I intended to, but it still felt no where near enough.
And that's the story of how I got my sanity back. As I said, January was a pretty bad month for me, and I'd find myself feeling stressed, sad, and even empty more times than I'd care to admit.
I came back to university with a fresh mind, in a way. I felt so peaceful and so in control of my emotions and my thoughts, and that's a feeling I don't believe I've felt since primary school.
I've made a decision to visit my mountain every chance I get, even if it's for a few hours. There's just something about being up there in the fresh air, surrounded by nature, that really works wonders for my mental health.
I know that not a lot of people have been blessed enough to experience this, but it is my advice to everyone reading this article- if you're feeling low, pack up your stuff and leave for a few days. It doesn't have to be a mountain, it just has to be a place where you can take a little time for yourself. Isolate yourself, bring a few books, go for walks and admire the sky. Your responsibilities will still be there when you return, but you'll return with a fresh mind and ready to take them on. Take a little time for yourself. Nothing else matters more than you being in the best mental and physical shape you can be.