Us again! Here to make sure your status as Useless Information Guru is safe and secure with another installment of Fuzz Fact Friday.
1. For 'Bohemian Rhapsody' Freddie Mercury played the same piano used in the Beatles' song 'Hey Jude'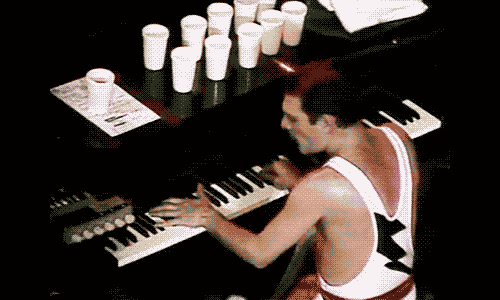 Yes while recording Queen's iconic hit, frontman Freddie tinkled the exact same keys that Sir Paul McCartney did during 'Hey Jude'. Freddie was known as an exceptional pianist though always thought himself an amateur.
2. Bruce Willis briefly worked as a private investigator before becoming an actor
The 61-year-old went on to bring his real life experience to screen as he also played the role of a private investigator during television series 'Moonlighting' and film 'The Last Boy Scout' (1991).
3. The largest tree in the world is around 52,500 cubic feet in volume
The tree, named General Sherman, is a giant sequoia in California's Sequoia National Park. It's not the tallest nor the widest tree in the world, but due to its volume it makes it the biggest tree. The General Sherman is believed to be around 2,200 years old and weighs 1,385 tons. If it were to be filled with water, it would provide enough water for nearly 10,000 baths.
4. Your ribs move on average 5 million times in a year
Uhh, so does that count as cardio??
5. Months that begin on a Sunday will always have a Friday 13th
There's no real explanation other than it's something to do with maths and addition. Head's up, we'll have one in October this year. That makes it extra spoopy.
Do you have any fun facts to share? Get in touch by tweeting us @Fuzzable using the hashtag #FuzzFacts and maybe YOUR fact could be featured in next week's article.