Fuzz Fact Friday is back, sharing completely useless information so you can impress your friends and doggos.
1. There are 31,536,000 seconds in a year
That's right, there are over 31 million seconds in the 365 days that make up a common year. A leap year with its extra day has 31,622,400 seconds.
2. The French for April Fools is "Poisson D'Avril" meaning "April Fish"
Tomorrow (April 1st) is April Fools' Day, celebrated by tricksters all around the world. But it's quite the popular tradition in France, with children tending to carry out "paper fish" related pranks. This is why the day is known as "Poisson D'Avril" which literally translates as "April Fish".
3. The Ostrich has the largest eye of any land vertebrate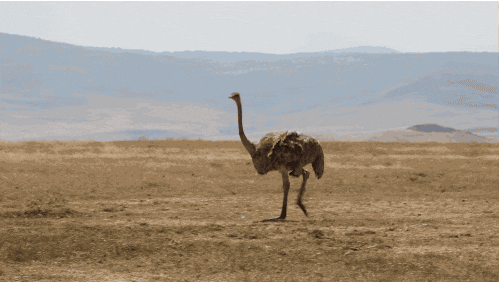 Ostrich have the biggest eyes of all birds with an axial length of 2 inches – which is twice the size of the human eye. This could be because they are the largest bird in the world but they are often known as the "dinosaur bird" as even one of its eyeballs is bigger than its brain.
4. The word karaoke means "empty orchestra"
This is because the term karaoke comes from the Japanese word kara meaning "empty" or "void" and ōkesutora meaning "orchestra".
5. Carly Rae Jepsen is older than Adele
It's crazy to think it but Carly is actually 31-years-old, born on 21st November 1985. While songstress Adele is only 28-years-old and was born 5th May 1988
Do you have a fun fact to share? Get in touch by tweeting us @Fuzzable using the hashtag #FuzzFacts and maybe YOUR fact could be featured in next week's article.