Forever 21 and Cheetos have teamed up to bring you the "flaming hot" new collection that is just in time for summer 2019.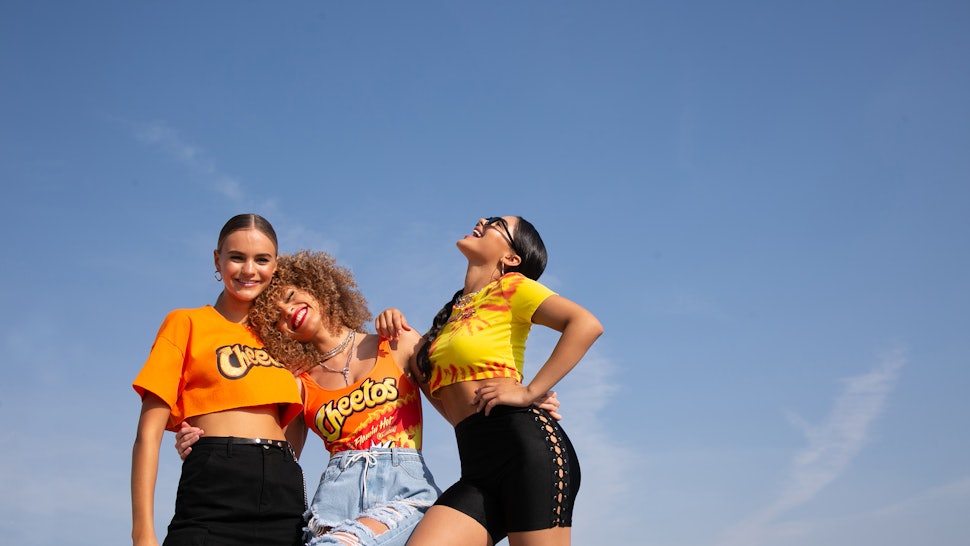 In this sizzling new collection, the hot products range from crop tops to baseball hats and they are all at a great price. There is definitely something in this collection that almost anyone can find and love. The collection is perfect for the season of warm weather.
Take a look at some of the products that are in the collection (not all are shown below):
Flamin Hot Cheetos Bodysuit: $24.90
The perfect bodysuit to wear when you're going out with some friends. We think bodysuits will be one of the top trends this summer.
Cheetos Graphic Tee: $19.90
This long sleeved tee is not cropped and it has flames on the sleeves.
Cheetos Rhinestone Graphic Boxy Tee: $17.90
The rhinestoned Cheetos logo really makes the shirt pop! Crop tops are also a trend.
Cheetos Graphic Cropped Tee: $17.90
"It's not easy being cheesy." Purchase the light green crop top now!
Flamin Hot Cheetos Graphic Tee: $19.90
This design is probably one of our favorites in the collection. Print on sleeves is the newest and funnest trend.
Cheetos Baseball Cap: $12.90
A cute baseball cap is perfect for any occasion.
Forever 21 is definitely one of our favorite stores to shop at and we can't wait to get our hands on the collection!
You can now browse and purchase the new collection on the official Forever 21 website. They also added Cheetah inspired clothing to the page as well. Happy shopping!
Do you plan on purchasing anything from the new Forever 21 x Cheetos collection? Let us know on Twitter @Fuzzable.