Last year we did a piece on Instagram Influencer Eleanor Calder ( you can read it here if you fancy ). While doing research for the piece we found she loves to wear leather jackets, some would argue it's probably her signature piece. So we thought we'd do a bit of fun piece where we took a look at some of her best looks featuring her signature look.
The Balenciaga shrunken graffiti leather jacket. Eleanor has worn this one a lot.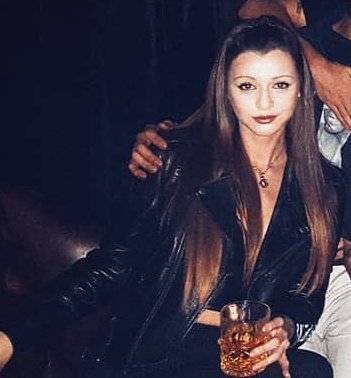 Eleanor seems to be big fan of jackets from the collaboration between Tommy Hilfiger and Gigi Hadid as she has worn a couple from the collection.
Another from the Tommy X Gigi collection. The windbreaker which has featured a lot on Eleanor's Instagram.
Eleanor was papped after a night out wearing The Kooples Long Leather Jacket.
This jacket is another Eleanor has worn quite a bit both on nights out and during a photo shoot for the website The Trend Pear she used to co-run with Max Hurd.
Eleanor has worn so many jackets over the years she has been in the public eye. And we feel this post and those below posted on her Instagram just sum up her love for them.
Follow Eleanor's Instagram to check out more looks. It's a leather jacket lover's heaven!
Let us know @Fuzzable if like us you'd love to peek into Eleanor's wardrobe and see just how many leather jackets she does own!