We have all had those moments when we end up ruining our day just by glancing at our closet because we have nothing to wear. At all. And no matter how much clothing or accessories you own, NO ONE is safe from that. NO ONE.
Some people experience the "I have nothing to wear" syndrome more frequently than others, but when they do, they all either look like this: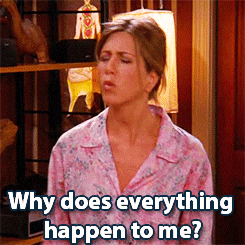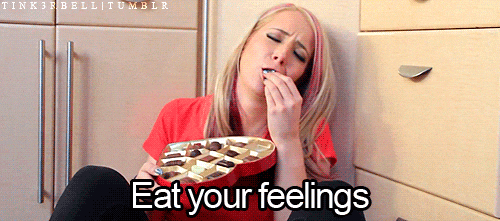 or this:

Nothing looks right, clothes are everywhere, and you're about to give up. But rather than give up, what you need is a little direction. *Points at celebrities*
"Nutter" some of you may say…
Kim Kardashian
Cuffs (Cartier and Hermes)$60'000
Jessica Alba
Wool coat (Narciso Rodriguez) $4'395
Taylor Swift
Bag (Serapian Ani) $1'052
Pumps (Jimmy Choo) $675
But guess what? Take your words back because it actually is possible to dress like a celebrity without a ginormous bank account. Here's proof!
Rihanna in New York City (October 18th, 2016 )

TOTAL: $131'932.00
Get the look for less:
TOTAL: $201.00
Beyoncé in New York City(October 5th, 2016)
TOTAL: ~$4'776.00
Get the look for less:
TOTAL: $203.51
Kylie Jenner in Los Angeles , (December 11th, 2015)
TOTAL: ~$2'367.00
Get the look for less:
TOTAL: $222.34
Hilary Duff in Los Angeles (November 1st, 2016)

 Oscar Cashmere Turtleneck Mini Dress (Equipment) $360.00
 Python and Leather Bucket Bag (Proenza Schouler) $1'425.00
 Suede 100mm Over-The-Knee Boots (Gianvito Rossi) $1'795.00
TOTAL: ~$3'580.00
Get the look for less:
Turtleneck Sweater Dress (French Connection) $58.80
Miranda Suede Long Boots (Ego) $49.99
TOTAL: $108.79
Ariana Grande in London (October 4th, 2015)

Midnight Run Jumpsuit (Nasty Gal) Sold Out
 Asymmetric Drape-Neck Wool Coat (Vince) $405.00
Platform Pumps (Christian Louboutin) $1'075.00
TOTAL: ~$1'480.00
Get the look for less:
Boutique Mary Strappy Woven Jumpsuit (Boohoo) $22.24
Waterfall Coat (Missguided) $51.00
Platform Pumps (Zooshoo) $40.04
TOTAL: $113.28
Chris Pine in Vancouver, Canada
Get the look for less:
TOTAL: $188.03
Dylan O'Brien (Photoshoot)
Get the look for less:
TOTAL: $231.54
Robert Pattinson in London (The Rover's screening)
Get the look for less:
TOTAL: $203.34