Welcome to Fuzzable's Crush Alert, a section of our site where we bring you the hottest celebrities and influencers. We want to give you a reason to take a break from your busy day and spend your chill time revelling in the greatness of our chosen crush.
On this edition of Crush Alert, we're highlighting none other than Lizzo, our favorite queen of 2019 thus far!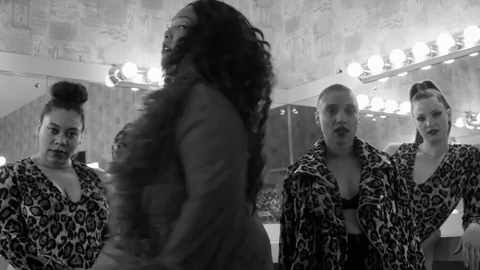 Who is Lizzo and why do we have a crush on her?
This artist hails from Minneapolis, Minnesota, and has delivered countless bops since her debut album Lizzobangers in 2013. Since then, she has gone on to release numerous other projects, including her breakthrough major-label Coconut Oil in 2016. This EP centers on catchy sounds and soaring vocals, which add up to a project that is indisputably beautiful and powerful.
Since 2016, this artist has risen exponentially through her use of social media and her social justice advocacy. She's also released some of her best music to date, with hits "Boys" and "Juice" being perfect examples. "Boys" sees Lizzo gushing over men in the same vein that male singers typically gush over women, and it's both catchy and thrilling.
"Juice," on the other hand," is her first single of 2019, and it's entrancing and empowering.
In addition to these releases, Lizzo has also recently showcased her talent on The Ellen Show, where she brilliantly performed "Juice." Not only did she sing and dance, but she also performed a flute solo that was nothing short of surprising and stunning.
Did Lizzo just give us vocals while twerking, doing choreo, ANNNND playing the FLUTE???? pic.twitter.com/GLS5Xo7f17

— Borealis 💫 (@IvyKnowlesPark) January 30, 2019
Photographic proof of Lizzo being 'Crush-worthy'
This first picture summarizes perfectly the majesty inherent within Lizzo. In other words, this first Instagram post is flawless and wholly shows her beauty.
Oh, and there was the time where she got herself put on Capri Suns to celebrate her single "Juice," which is nothing short of iconic.
Then there was that time where she showed her beautiful, colorful personality.
Another iconic Instagram post sees Lizzo owning her sexuality and flaunting some Gucci.
And this final picture shows Lizzo's brilliant confidence and her message of wanting her fans to be confident as well, which is just one of the many reasons why we love her so much.
Seeing Lizzo in action
This rising star is heading on tour in April to promote her upcoming album Cuz I Love You. She's hitting a lot of large cities in the United States, including Washington DC, Detroit, Nashville, and Atlanta, among many others. She's also going abroad to the Netherlands, Spain, and Portugal this year, so be sure to keep checking back for more dates! Tickets for her upcoming tour can be purchased on her website here.
In addition to her own tour, Lizzo will be performing at Coachella this April, so if you're headed to the music festival or were considering purchasing tickets, you should definitely keep an eye out for this star!
How to keep up to date with Lizzo
To stay up to date with Lizzo, follow her @lizzo on Twitter and @lizzobeeating on Instagram.
Are you loving Lizzo, too? Comment below and tweet us @Fuzzable with all of your love for this amazing artist!