The Latin American boyband CNCO is finally headlining their first UK show and we couldn't be more excited for our favorite 5-piece performers.
The band had a very successful 2018 and 2019 — the remix of their song "Reggaeton Lento" featured Little Mix and went on to garner over 230 million views. The remix of "Hey DJ," which features Meghan Trainor and Sean Paul, has gotten nearly 50 million views in three months alone!
And now, with their first ever headlining show in the UK (and their first ever headlining world tour), CNCO have set their sights on taking over the world.
Recently the band has been delving into the Spanglish and English music world — their remixes and English versions of their tracks have millions of views on YouTube. Their latest single, "Pretend," is the band's first ever Spanglish track, with the half of the song being sung in English and the other half being sung in Spanish.
And considering the band has already been taking over the UK charts, this is definitely a show fan have been anticipating for quite some time.
Considering the majority of the band's repertoire is composed of Spanish-only songs, we're so excited to see CNCO helping break musical barriers — their worldwide audience proves that great music doesn't require knowing a whole new language.
The band is performing at the O2 Shepherds Bush Empire in London to enthralled fans on March 24. Considering tickets are still available, make sure you snag yourself a pair and bring a friend along for this enjoyable night (get them here).
They love putting on a performance for their fans, always take the stage willing to give 100-percent of themselves and we know London will definitely not be disappointed!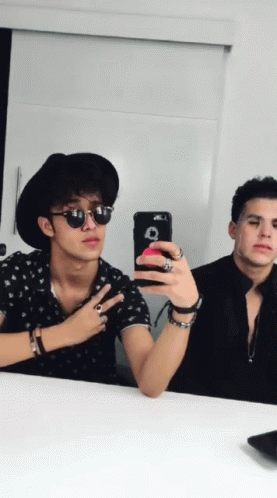 Make sure you follow CNCO on Instagram and Twitter for tour pics, video and goofs.
And make sure you follow us on Twitter, Instagram, and Spotify for all kinds of fun, exciting updates!