12 Christmas films for the 12 days of Christmas! Snuggle up this December with some of our favourite seasonal films to get you into the Christmas mood…
It's been a tough few months and although Christmas may not be the same for you this year, you can always count on your favourite festive film to get you into the seasonal spirit! So, sit back, grab a hot chocolate and a mince pie and enjoy our 12 favourites Christmas films, that we've picked out just for you!
Up first is:
It's a Wonderful Life (1946)
Starting off with a true classic! This touching tale of family man George Bailey at his lowest wishes he had never been born. His guardian angel is sent to make this wish come true and shows George what life in his small town would have been like without him. Although the film starts sad it is a heartwarming story that teaches us all to remember how small good deeds can have the biggest impact.
Home Alone (1990)
This festive comedy stars Macaulay Culkin, as the mischievous Kevin who wishes his family would disappear. His wish is granted when the next morning his family accidentally forget him as they leave in a hurry for France. At first, Kevin is delighted to be the man of the house and learns how to make a pretty nice-looking macaroni cheese microwave meal. But when local burglars target his family home, he won't let them in without a fight!
The Santa Clause (1994)
After maybe killing our beloved Santa, Tim Allen (aka the king of Christmas films) quite literally steps into his shoes…
"Kriss Kringle. Sinterklass. Père Noël. Babbo Natale. Pelz-Nickel… Topo Gigio!"
This is definitely one of our favourite Christmas films! It offers everything, comedy, drama and is packed full of festive fun! A childhood favourite. Watch as the work-obsessed, divorced father is magically transformed into Santa Claus, whether he likes it or not…
Christmas with the Kranks (2004)
Back at it again with the Christmas funnies, Tim Allen returns. This time alongside Jamie Lee Curtis, as the Kranks! When their only child leaves for the Christmas season, the couple decides to skip Christmas and use the money for a tropical cruise. However, in doing so they inadvertently scandalize the entire town! Disaster strikes when their daughter decides she's coming home, there's a mad rush to organise the annual Christmas Eve Party.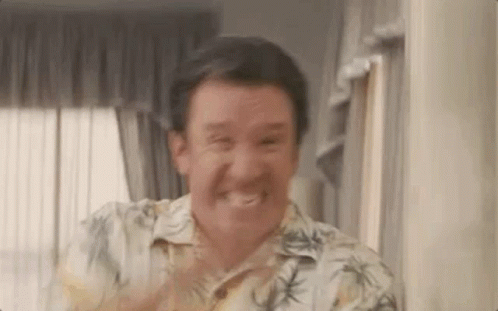 The Holiday (2006)
Let's add a little romance to this list with The Holiday! Cameron Diaz and Kate Winslet play two girls who swap homes for the holidays to escape their tragic relationship problems. However, in doing so they both find themselves wrapped up in new romances when they meet two local guys…
Love Actually (2003)
More Christmas Romance? Your wish is our command… With a cast too big to name, this festive romcom follows ten very different stories over the Christmas season. From the struggles of a married couple to a child's first love. And if you're not sold yet Hugh Grant, playing the Prime Minister, has a great scene dancing to Jump (For my Love) around 10 Downing Street!
The Grinch
This is a controversial one, and we just could not decide which version was our favourite. So, we thought we'd have a two-in-one, because it's Christmas and we can have whatever we want! But let us know on Twitter @Fuzzable which one is your favourite!
Let's start with How the Grinch Stole Christmas (2000)
We think Jim Carrey was BORN to play the role of the bitter, green creature who hates Christmas in the most hilarious ways! The sweet, kind-hearted Cindy Lou believes that the spirit of Christmas can reach the Grinches heart and sets out to win him back over.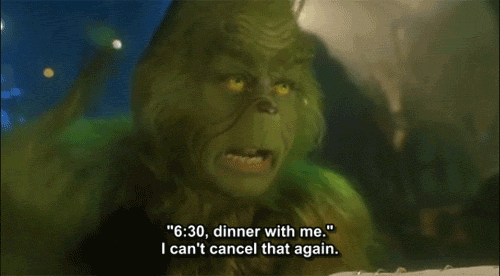 And who can forget the ICONIC Christine Baranski as the glamorous beauty and love interest, Martha May Whovier!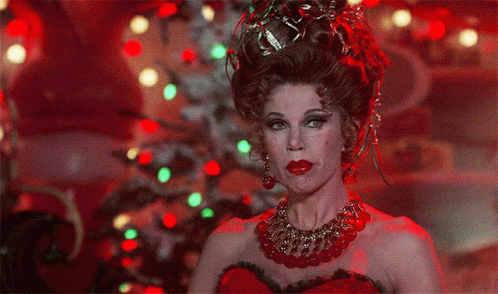 The Grinch (2018)
The animated version sees Benedict Cumberpatch voice the cynical grinch this time, on a mission to steal Christmas from the festive Who's whilst Cindy Lou is a daughter to an overworked single mother, and she's on a mission to make Christmas truly special for her! We do love this adaptation but we can never forgive them for cutting Martha May out of the story, a true tragedy…
Miracle on 34th Street (1994)
This is the tale of little Susan Walker who does not believe in Santa, something she inherited from her skeptical mother, Dorey. Dorey is tasked with hiring a new actor to play Santa at Macy's, she ends up hiring a mysterious elderly man named Kris Kringle, who claims to be the real Father Christmas! Is it true or is he just really committed to his role, watch and find out…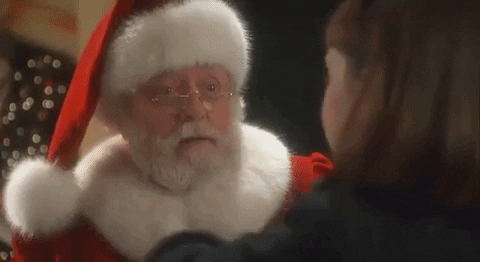 Arthur Christmas (2011)
Santa's clumsy son realises that due to a glitch, one girl has been left giftless, and he sets out to deliver her present before it's too late! With the help of elf Bryony and Grandsanta, can they get to her from the North Pole with only 2 hours remaining till Christmas morning…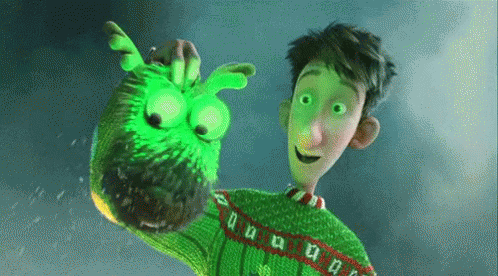 Elf (2003)
Elf stars Will Ferrell, as Buddy, a human who is raised as an elf at the North Pole. After discovering the truth, he ventures all the way to New York in search of his biological father! Having no street sense the innocent, childlike Buddy, stumbles through the touching and extremely funny story, trying to bring the Holiday spirit back to the big city.
The Muppet Christmas Carol (1992)
The Muppet Christmas Carol is a musical comedy, starring the Muppets and Michael Caine as Scrooge. The film takes the comedic aesthetic of the Muppets brand, with the touching story of Charles Dickens, A Christmas Carole. It has something for everyone, making this the perfect Christmas movie to enjoy with your family this year!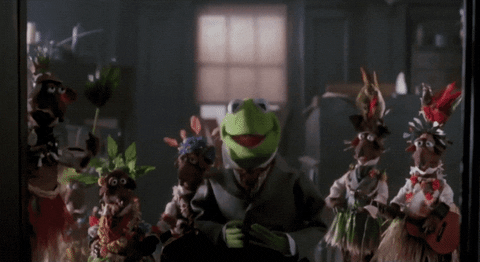 Deck the Halls (2006)
Steve (Matthew Broderick), is a simple family man, but his idea of a perfect Christmas for his family is more of a scheduled mission than holiday fun. The arrival of new neighbour Buddy (Danny DeVito), throws a spanner in Steve's plans, as Buddys attempts of making his house visible from space causes all of Steves festivities to go awry…Their rivalry is sure to spark more than a few laughs.
We hope you've enjoyed our list and that it helps put a little more Christmas cheer into your holidays! But if you're still not satisfied we thought we'd add a little extra number for all our Classic Film lovers…
The Apartment (1960)
This 1960, American romantic comedy-drama, follows Baxter, a clerk at an insurance company who has been lending his apartment out to his manager for meeting up with his mistress, in exchange for promotions at work. However, when Baxter realises his manager's mistress is Fran, the elevator girl that he loves, he finds himself in quite the predicament! Taking place over the Christmas period into New Year, this is the perfect transitional film!
That's it for our Christmas Films list this year, let us know what you think and tell us your recommendations on Twitter! @Fuzzable