Simon vs The Homo Sapiens Agenda
Author: Becky Albertalli | Publisher: Balzer and Bray
Amazon | Barnes and Noble | Target
Synopsis:
Sixteen-year-old and not-so-openly gay Simon Spier prefers to save his drama for the school musical. But when an email falls into the wrong hands, his secret is at risk of being thrust into the spotlight. Now Simon is actually being blackmailed: If he doesn't play wingman for class clown Martin, his sexual identity will become everyone's business. Worse, the privacy of Blue, the pen name of the boy he's been emailing with, will be jeopardized.
As his email correspondence with Blue grows more flirtatious every day, Simon's junior year has suddenly gotten all kinds of complicated. Simon has to find a way to step out of his comfort zone before he's pushed out — without alienating his friends, compromising himself, or fumbling a shot at happiness with the most confusing, adorable guy he's never met.
People really are like house with vast rooms and tiny windows. And maybe it's a good thing, the way we never stop surprising each other.
Review:
This book made me feel mushy inside — it's the perfect book to end pride month with.
Simon happens to be a funny and charismatic character. His relationships with his friends and his family, his internal and external conflicts help make Simon lovable.
Although he faces several problems throughout the book, Simon still manages to be funny and witty — which makes him stand out as a strong character. He's willing to take risks if it means seeing others happy.
Simon's relationship to Blue is also an interesting look into Simon's mind. Their relationship has already been established when the book begins, so there isn't any awkward fumbling between them, which happens to make the book much more enjoyable.
Their email exchanges make you smile, they make you frown, they make you sigh, and they make you wish they could have met in person in the beginning instead of almost near the end.
The way I feel about him is like a heartbeat — soft and persistent, underlying everything.
I will say, however, that the anticipation makes for a great story — one where Blue's identity isn't revealed until Simon seems to have finally given up hope.
Becky Albertalli manages to write a book that is cute, messy, and an addicting read. I'm very excited to watch the film and I'm excited to see Nick Robinson kill it as Simon.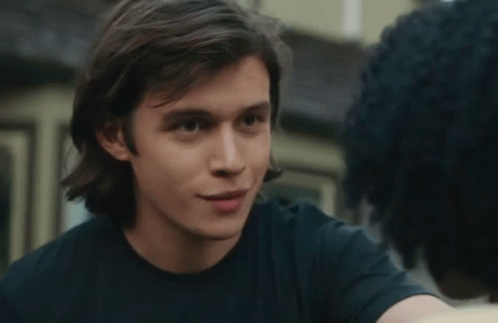 What's your opinion of Simon vs The Homo Sapiens Agenda? Love it? Hate it? Let us know by leaving a comment or tweeting us @Fuzzable.