For most of us, watching beauty tutorials on YouTube is therapeutic. There's just something about someone applying highlighter to their face that makes you feel calm.
When I'm watching tutorials online it's because I just want to hang out and relax. I started watching tutorials a little over a year ago and they've changed my life honestly. They helped me get out of my comfort zone with makeup.
I have a little list of some of my favorite Beauty YouTubers and hopefully you all will find someone new to click with.
NikkieTutorials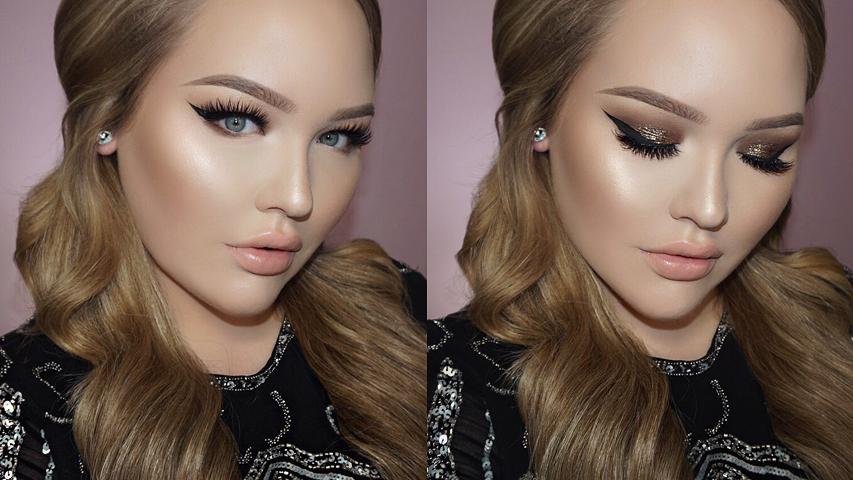 Nikkie has been one of the favorite beauty girls for a long time. There's hundreds of reasons why but we'll keep it short and sweet. She is hilarious and blunt. She will give you the honest truth about any product or anything in general. Not to mention, do you see those blending skills? They're unmatched. My favorite video has to be her extremely sarcastic take on Instagram Contouring. Make sure you subscribe to Nikkie and loooove her as much as I do!
Laura Lee
Laura Lee is a quirky, funny, and goofy beauty YouTuber that keeps it real. She will show you her fails in videos because she knows it's all about trial and error, y'all. She's not afraid of trying something new on her channel either. Maybe mixing shadows that are different or starting off with a new eye look. Laura Lee is just a beauty gem. My favorite video from her so far is her Eyeshadow Do's and Don'ts. Don't forget to subscribe, OKAAAY?
Holly Boon
Holly is 100% a baddie. She is definitely one of the most gorgeous YouTubers that I follow. She is a no-bs type of girl also. Her love of makeup and beauty goes beyond the tutorials. She has her own clothing collection and is devoted to style completely. She will tell you upfront about all the work she's had done or the truth about products she's used and not liked. She's just flawless and she's mesmerizing to watch! My favorite video is her tutorial on the Modern Renaissance Palette. Subscribe after watching her, I promise you won't regret it!
ThaTaylaa
Taylor is a pale princess with so much to offer! If you're on the fair side like I am, and her, you'll love her. She works with foundations that are perfect for us! She does a ton of different things that work well with fair skin and also for anyone who has cystic acne. Taylor has suffered from bad acne for awhile now and she will tell you what is working for her skin at the time. She's an all-in-one package, honestly! Her popular videos usually work around her 15-days of Foundation where she tries different foundations each day. However, my favorite videos are her Shadow and Schmooze ones!  Finally- Subscribe! <3
In the end, I hope you all know it's about finding a YouTuber that works well for you. These are some of my favorite people virtually as well! Make sure you follow them all on their social media outlets!