There's no doubt that plucking your eyebrows can be terrifying, painful, and just plain difficult- especially if you're a newbie. There are several other methods you can use to clean up your brows: waxing, threading, and sugaring are just a few. But using tweezers to pluck your eyebrows is likely the most popular method, not to mention the fastest, cheapest, and most convenient. If you learn how to do it right, it doesn't have to be intimidating or painful!
As an Italian, I have no shortage of thick, dark hair, especially in the eyebrow area. My almost-unibrow has been haunting me for as long as I can remember. Although it should be nothing to be ashamed about, I became really self-conscious about it when I was around 12 or 13. Since then, I've been battling with my brows. I started out with tweezing because all of the other hair removal methods terrified me, and it stuck.
So despite my complete lack of skills in anything else related to beauty, I've become well acquainted with my little pink tweezers and have picked up quite a few tips along the way. So without further ado, here are my top five tips on how to make tweezing your brows easier, less painful, and generally more successful.
1. Invest in Good Quality Tweezers
One of the easiest things you can do to improve at cleaning up your eyebrows is to invest in a pair of good quality tweezers. Buying a cheap pair is convenient in a pinch, but it's worth spending a bit of extra money in the long run. Higher quality tweezers tend to have sharper and more precise edges, and won't dull or break easily. You can even buy a travel size pair from a good quality brand name if you want to save a little bit. I've been using my travel size Tweezermans for at least three years now, and they still work wonders.
2. Have a Plan
One of the most common mistakes when tweezing your eyebrows is diving into the action without a plan! This can easily lead to you plucking too much hair, or removing hair from the wrong places. Have a good look in the mirror before you start and decide exactly what you want to do. Maybe it's a quick cleanup between the brows, or maybe you want to change the shape or arch of your brows. It's a good idea to use either an eyebrow or eyeliner pencil to mark exactly where you want to stop plucking. I'm going to sound like your mother for a second, but less is always more, and you can't put it back if you've pulled it out! But on the flipside, if you mess up, it's just hair and it will always grow back.
3. Reduce the Pain
If you have a hard time dealing with pain while plucking your eyebrows, there are a few things you can try. Plucking your eyebrows as soon as you get out of the shower will hurt less because your pores are open and the hair follicle is looser. In a similar way, rubbing your skin with an ice cube will numb the area you need to pluck, reducing the pain. Also, make sure you pull the hair from as close to the root as possible, any further away increases the pain. Personally, I rarely feel pain anymore when tweezing my brows; I think I do it so often that the skin in those areas has become desensitized!
4. Step Back
If you're in the middle of plucking your brows, you're most likely leaning in really close to a mirror on the wall, or using a handheld mirror with magnified glass. It's easy to get absorbed with how your brows look like from the position you're currently in, but that's not how you will be looking at your brows 99% of the time! It's crucial to pull back from the mirror to get the bigger picture and see how your eyebrows look in proportion to the rest of your face. Stepping back and evaluating also helps you see if you're on track with the plan you made earlier. It can also help assure you that you don't need to pluck every last hair- especially the super-thin baby hairs. Step back a few times during the entire process to ensure you're happy with how your brows look.
5. Use Other Supplies
Don't limit yourself to just tweezers when cleaning up your eyebrows! There are plenty of other options out there that help you achieve a neat and precise look. One of the most common options is to trim any unruly hairs using brow scissors. If you have a long or curly hair that looks out of place, you can trim it rather than plucking it. For a quick and temporary solution for unruly hairs in your brows, apply some mascara or brow gel (either clear or tinted to match the colour of your eyebrow hair) to smooth them out.
Those are my best tips on how to pluck your eyebrows successfully. I hope they are able to help in some way. Remember, you are beautiful whether or not you choose to pluck your eyebrows. I'm sure you're on fleek either way!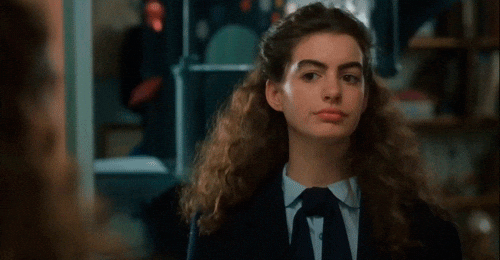 Do you have any additional tips for plucking your eyebrows? Have any of these tips ever worked for you? Let us know on Twitter @Fuzzable.